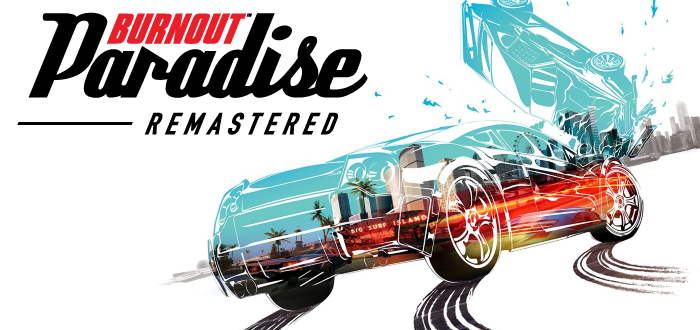 Burnout Paradise Remastered Announced
EA have officially announced the release date of Burnout Paradise Remastered. It is coming to PS4 and Xbox One on March 16 2018, with a PC version coming at a later date.
Burnout Paradise Remastered plays natively in 1080p on PlayStation 4 and Xbox One, and in 4K at 60fps on the PlayStation 4 Pro and Xbox One X. The remaster provides the ultimate driving playground for you and your friends to play online.
Originally released in 2008, relive the high-octane stunts and destruction of one of the greatest arcade-driving games ever! It will include all the 8 main DLC packs from the Year of Paradise, including the Big Surf Island update, meticulously recreated and ready to wreck!
Burnout Paradise Remastered is available on March 16 for €39.99. Will you make the return to Paradise? Let us know in the comments below.