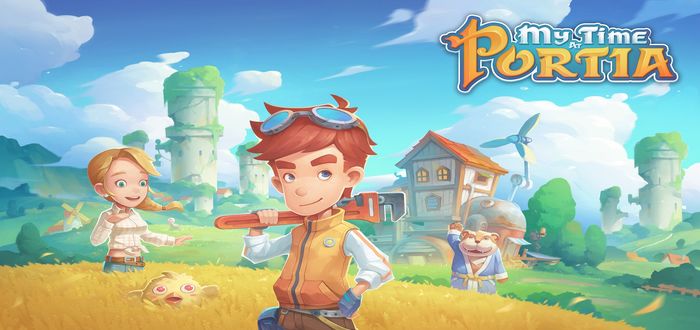 You know, for all the bluster gamers make about being hardcore pro FPS players or epic dragon-slaying heroes, there are very few of us that can resist a good farming game. Seriously, how many hours have we as a community sunk into games like Stardew Valley and Harvest Moon? There's just something incredibly refreshing and relaxing about watching pixelated corn grow and talking to NPC villagers about the weather.
Which is why I'm sure you'll all be delighted to hear about My Time At Portia, an adorable little sandbox that just hit Steam early access. After inheriting an old workshop from your beloved Pa, you'll settle into the enchanting town of Portia. There, you'll be able to gather resources, fill daily commissions, grow your own farm and work your way into the hearts of the townsfolk.
The game promises that all the townfolk will have their own special personalities and stories to tell. Furthermore, if you're looking for an adventure, there's plenty to be found on the outskirts of town at the ancient ruins.
Honestly, this game just looks super cute! Plus, it's published by the same team as The Escapists, Overcooked and Worms WMD, so you know they've got a good reputation behind them. I for one will definitely be putting this one on my Steam wishlist and maybe even checking out the console editions when My Time At Portia heads to Xbox One, PS4 and Nintendo Switch later this year. If you wanna check out more from My Time at Portia, head on over to the steam page here.