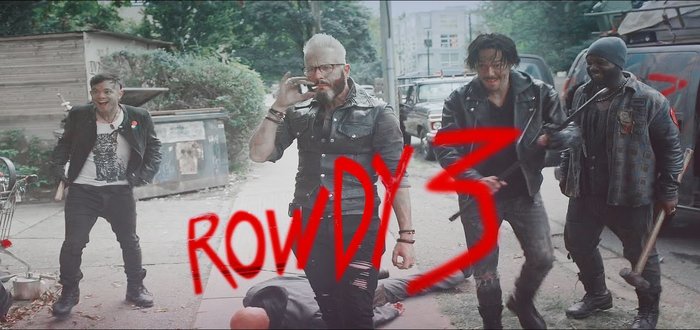 Recently I've been binge watching Dirk Gently's Holistic Detective Agency on Netflix, seeing as the streaming site has updated the show to include its second season, and well, so far it's been great! As someone who couldn't get into the whole Black Mirror hype, with all it's mind melting-ness, Dirk Gently is just the right amount of 'oh God, what's happening, I haven't understood the last five minutes' for me! It's equally weird and clever with an ever changing plot and more twists and turns than you would have originally expected.
For those unaware, the show is based off of a series of novels by Douglas Adams first published back in 1987.
The show plays host to a plethora of amazing and interesting characters, but I can't deny my favourites are definitely The Rowdy 3! These guys honestly make the show for me, there's just something so satisfying in watching a group of four (yes, four) kick ass punks destroy the absolute shit out things, be it cars or apartments! But with The Rowdy 3 comes their amazing theme that plays whenever they appear in their grungy, beat up, old van. This creepily awesome track was scored by the talented Cristobal "Cristo" Tapia de Veer, along with many others from the show!
So why not give today's track a listen! But just remember, The Arcade takes no responsibility for anything you may or may not smash with a baseball bat, or any, uhm, neurological energy you might eat!
[youtube https://www.youtube.com/watch?v=_q2PxLyeHVE]
Just perpetually screaming about fictional boys