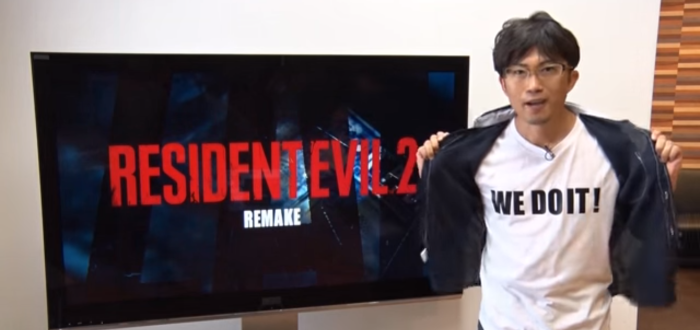 Resident Evil 2 REmake News To Drop Any Day Now
First announced via a video statement on August 12 2015, the Resident Evil 2 REmake was officially unveiled to the world. It seems there could finally be some Resident Evil 2 REmake news coming in the next few days.
Our friends over at the Residence of Evil  have noticed some social media image updates over on the Japanese Biohazard (Resident Evil in Japan) Twitter page, with what seems to be a blank space beside its recent game releases. Then in the last couple of days, all the western Resident Evil game social sites have been updated with a new image akin to the old Resident Evil 2 PAL region logo and to the font in the original announcement video.
Resident Evil 2 first released on January 21 1998 in Japan and that anniversary date is fast approaching. It seems like the perfect date to release some new info about the REmake. Will it be a direct remake beat for beat, or will there be new mechanics, story additions, camera angles and characters to interact with? We can only wait and see!
What do you want to see from the RE2 REmake? Let us know in the comments.