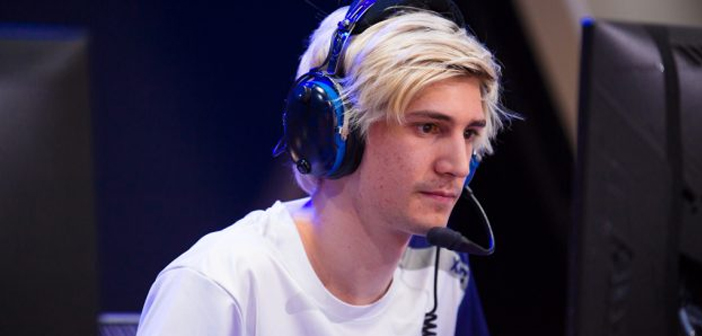 If you're following the Overwatch League then chances are you've heard of pro player xQc or Felix Lengyel. Lengyel who joined the Dallas Fuel last year after being signed faced backlash online after making a derogatory remark about another League player.
The comments were made on a livestream after Felix and Dallas Fuel lost a match 4-0 to Houston Outlaws. After Outlaws player Austin Wilmot parodied a catchphrase of Felix, the pro player vented online during a stream and was heard saying: "Shut your f*cking mouth. Go back there. Suck a fat c*ck. I mean, you would like it."
The League were quick to react, fining the player $2,000 for his remarks and putting him on suspension for the next four matches. In addition, his own team, Dallas Fuel, furthered the suspension forcing Lengyel out of play for the remainded of Stage 1 of the league. The team took to Twitter to make a statement regarding their decision:
Before our match begins, we would like to issue this statement regarding @overwatchleague's decision to suspend @xQc. #burnblue pic.twitter.com/26ffHaPPEz

— Dallas Fuel (@DallasFuel) January 20, 2018
It should be noted that the player recognised his mistake. He even catches himself after saying the words and you can see in his reaction he's aware he has said something he shouldn't have. Lengyel apologised to Wilmot through his Twitter account and reflected on his mistake:
I didn't say what I said on stream with malicious intent, I legit did not compute the whole thing before. I speak too fast, everything happens too fast. Everything is so fking trash lately. Hope I can turn this into something good, sorry @Muma :/

— xQc (@xQc) January 19, 2018
He has accepted the decision of the League and his team and shown an awareness for his mistake. Hopefully Lengyel can learn from this and recognise that though he may have meant no 'malicious intent' his words and his influence on young gamers, can have a big impact.
Editor-in-Chief, part-time super villain and hoarder of cats. If you can't find me writing, I'm probably in the kitchen!