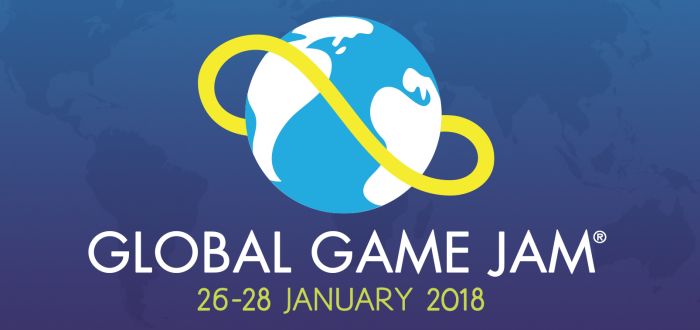 For this week of Press Start I felt like talking about my experiences when attending game jams. The choice of theme isn't accidental, this weekend the 10th Global Game Jam will take place. So I figured that on this edition of Press Start I could talk about some of my experiences when attending game jams. Mostly because that's how I ended up deciding that maybe I should get into games development.
Stll, you have to consider that this is drawing from my experiences. The best thing you can do if you want to get your own is check where in Ireland the Global Game Jam will happen and go there.
You Learn From Your Mistakes As Much As Your Successes
My first time attending a game jam was a complete disaster. I attended a weekend game jam organized by Galway Game Jam some years ago. The issue there is that I was coming down with a fever. So, I got in a team and to be fair at that stage I had no idea what I was doing, I figured I could write a story or whatever but I also wanted to see how things went.
I worked remotely on that Saturday because I was in no state to leave my house, but I ended up doing part of the design. I vaguely remember the theme was changes, so we were doing a game similar to Snake. Darren, one of the organizers of the jam and programmer, asked me to design levels with GraphicsGale, those levels would be the path that you'd have to make in the game to complete a level.
However, because I had no idea what I was doing (and because of my flu as well) all the levels I designed for that game are virtually unwinnable. Sure, some people like irrationally difficult games but that one went above and beyond. But I learnt from that, learning what not to do is as good as learning what to do.
It can get a bit overwhelming when the deadline pushes closer
You've been working on a game for the better part of two days, the deadline is approaching and it's bound to get stressful. You might be thinking "Shit, the game has to be done at 6! It's 12 and we have to test if these things work." And if you add coffee (or energy drinks of any kind) to the mix then you get a foreboding sense of doom, in a way.
Ignoring that pressure it's important. You're doing the jam for fun, sure that there are games that started in any type of jam and they end up becoming succesful. But the important thing here is trying. Sure, if you end up with something for a portfolio or a finished product of some sort that's always cool, but it doesn't merit losing your marbles.
Breaks are important, especially when you hit roadblocks. If you get stuck on something then going for a cup of tea or coffee, a walk or whatever can be useful when overcoming those.
Documentation, communication, and organization are important
This is something that has been reinforced ever since I started doing my course. Even a very basic document with an outline of what type of game you're making and what each person is working on is the most useful thing you could have.
You can also add to that by creating a board on Trello and adding everyone else in your team, and adding the tasks. It also helps when it comes to communicating with the other people in your team.
There's also the chance that maybe your idea has a mechanic that can't be implemented fast enough or simply can't. There are always ways of finding alternatives and figuring stuff out. You can always reinterpret the theme of the jam. And in the case of the Global Game Jam you have diversifiers. These let you put another spin on the theme.
And before I forget, respecting the space and the people in it are important as well. You're going to spend 72 hours, working alongside people you might or might not know so being respectful always helps.
That's pretty much it. If you decide to take part in this Global Game Jam then good luck and have fun. If you don't see me writing here after this weekend it's because I'm catching up on sleep after the jam.
Angry Spaniard, adoptive Irishman. Writer, reader, tea drinker and video game player/designer.