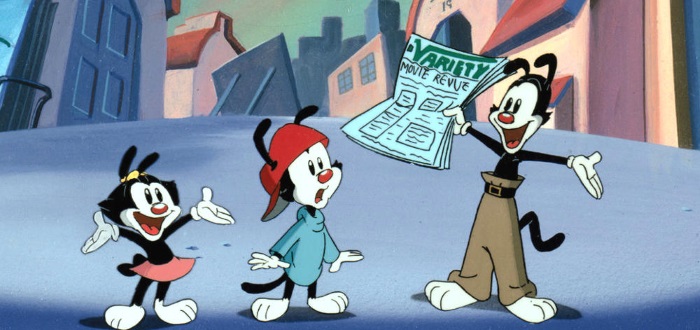 Animaniacs Is Set To Return in 2020
Hulu, Warner Bros. Animation and Amblin Television are teaming up to bring back a beloved 1990's cartoon series. Animaniacs is set to return in 2020, with two seasons already ordered. The show will see the return of Steven Spielberg to executive produce alongside Warner Bros. Animation president Sam Register, as well as Amblin Television co-presidents Justin Falvey and Darryl Frank.
News comes from The Hollywood Reporter with a statement from Craig Erwich, Senior VP of content at Hulu saying:
"We cannot wait to work with Steven Spielberg and the entire Amblin and Warner Bros. teams to bring more sketches, catchphrases, songs and laughs from the Animaniacs to kids and adults everywhere. Now one of the most beloved, inventive and funny animated franchises in history, Animaniacs and its cast of witty characters can live on, on Hulu. This marks yet another big move for us as we continue our efforts to be the No. 1 streaming destination for premium animated content."
Spielberg said:
"I am so pleased and proud that Animaniacs will have a home at Hulu,"
The deal also sees the series rights to Animaniacs, Pinky and the Brain, the subsequent Pinky, Elmyra and the Brain and the complete Tiny Toon Adventures collection, some of which are available to stream right now on Hulu.
I sure am excited to hear this reboot is now official, as it has been a long rumoured story. Animaniacs, which launched in 1993, was one of my favourite shows growing up. It still holds up today, with sharp writing, excellent voice work and humour that has lasted beyond its initial series run.
What are your memories of the show? Tell us your favourite episodes.