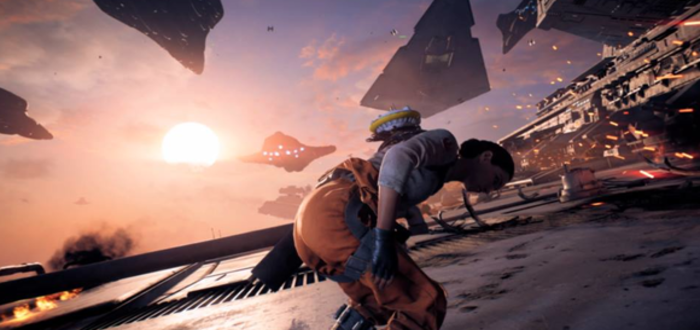 Star Wars Battlefront 2 Review
Writer: Nathan O'Connor 
Based on what EA released back in 2015 with the first entry in this franchise reboot, I honestly didn't have high hopes for Star Wars Battlefront 2. I was disappointed with the first game because of a lack of a single player campaign and a bare bones multiplayer. But how did its successor hold up in comparison? Let's find out.
Graphics: 4/5 (Stunning)
Developed by DICE and running on the frostbite engine, it's no surprise this game looks amazing. Besides the odd occurrence of slow rendering textures – and trust me when this happens, it sticks out – all can be forgiven as it was not at all common. One of the better-looking titles I have seen this year.
Cinematics: 4/5 (Impressive)
Very impressive, the cinematics in this game were a pleasure for my eyes to witness; DICE did a great job here. Once or twice in the story mode, I felt like the cinematics took away from the gameplay, which is the case for most modern titles. However, I felt that the cinematics to gameplay was balanced and, unlike some other games I have played this year, the cinematics didn't leave me feeling sour because I did not get to do that action myself.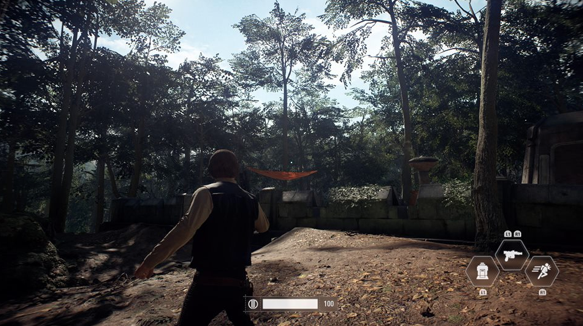 Story: 3.5/5 (Immersive, yet something is missing)
While at times the pacing felt a little off, overall the story was good with some interesting personalities and character development. For almost all 6 hours of gameplay, I enjoyed the single player experience offered, with my favourite moments being the first mission of the game and the space battles.
Content: 3/5 (A step up, but still more to be desired)
Although very enjoyable, the fact that the single player experience was only 6 hours long is going to hold the game back a little in this department, not that I have a problem with games of shorter length. However, after just finishing Star Wars Battlefront 2, I couldn't help thinking, "Is that all?"
As far as the rest of the game goes, multiplayer has seen a great improvement in the content department since the original Battlefront from 2015, yet there is still more here to be desired.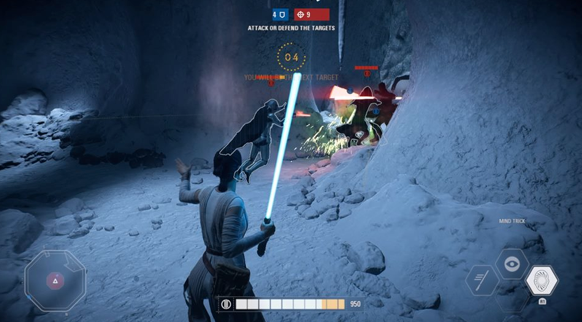 Multiplayer: 3/5 (Controversial)
Right now, the progression system in the multiplayer is broken. It is obvious that the core of the multiplayer was built around the loot box system. Ranking up and completing 'milestones' will reward you with in-game currency which you can then use to purchase items for a (still) high asking price, or chance your arm with loot boxes. There is simply no defending that. There were some glitches I encountered while playing the multiplayer as well, such as getting stuck in walls. With that said, multiplayer in Star Wars Battlefront 2 is more of the same, it feels just like the Battlefront we should have gotten in 2015, but a vastly improved version.
Arcade: 3/5 (Fun, but not for long)
Fast paced, fun and addictive, those are the three words that best describe the arcade mode of Star Wars battlefront 2. At first, I thoroughly enjoyed this portion of the game. However,  after completing tier 1 of arcade, the mode becomes a little repetitive.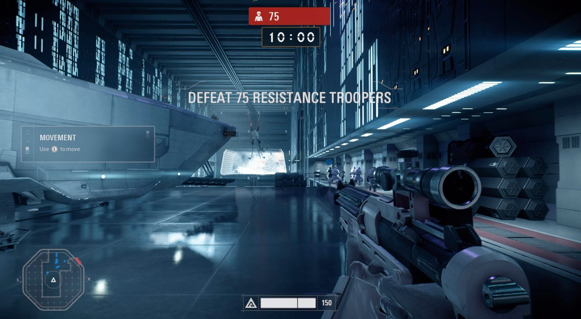 What I really didn't like about Star Wars Battlefront 2: 
Multiplayer progression system
Repetitiveness of the arcade mode
Inconsistent story pacing
What I really liked about Star Wars Battlefront 2: 
Gameplay
Character Development
Graphics
Space Battles 
Conclusion:
Personally, I feel that what Star Wars battlefront 2 offers is quite good but it still needs improvement. The game did not blow me away, although I did enjoy it. The best compliment I can give this game is that I can see myself playing Star Wars Battlefront 2 for months to come.
Final rating:
6/10
Don't let the score fool you, this game is worth purchasing for any Star Wars fan!