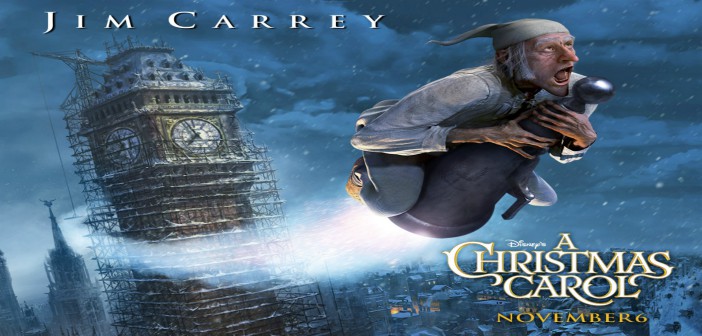 ReWind – Disney's A Christmas Carol
As you can see, I decided to go a bit festive with this week's Rewind, to get into the spirit of things! Just like the Ghost of Christmas Past, I'll be taking us back to 2009 to take a look at Disney's A Christmas Carol.
The film is yet another adaptation of Charles Dickens' infamous novella, and is easily my favourite Christmas tale of all time. After the recent release of The Man Who Invented Christmas, in which an eccentric Dan Stevens plays Dickens during the writing of the novella, I can easily say my love has been renewed twofold. While Disney's version was received with mixed views, it's generally well-liked by those wanting to get into the Christmas spirit.
The Story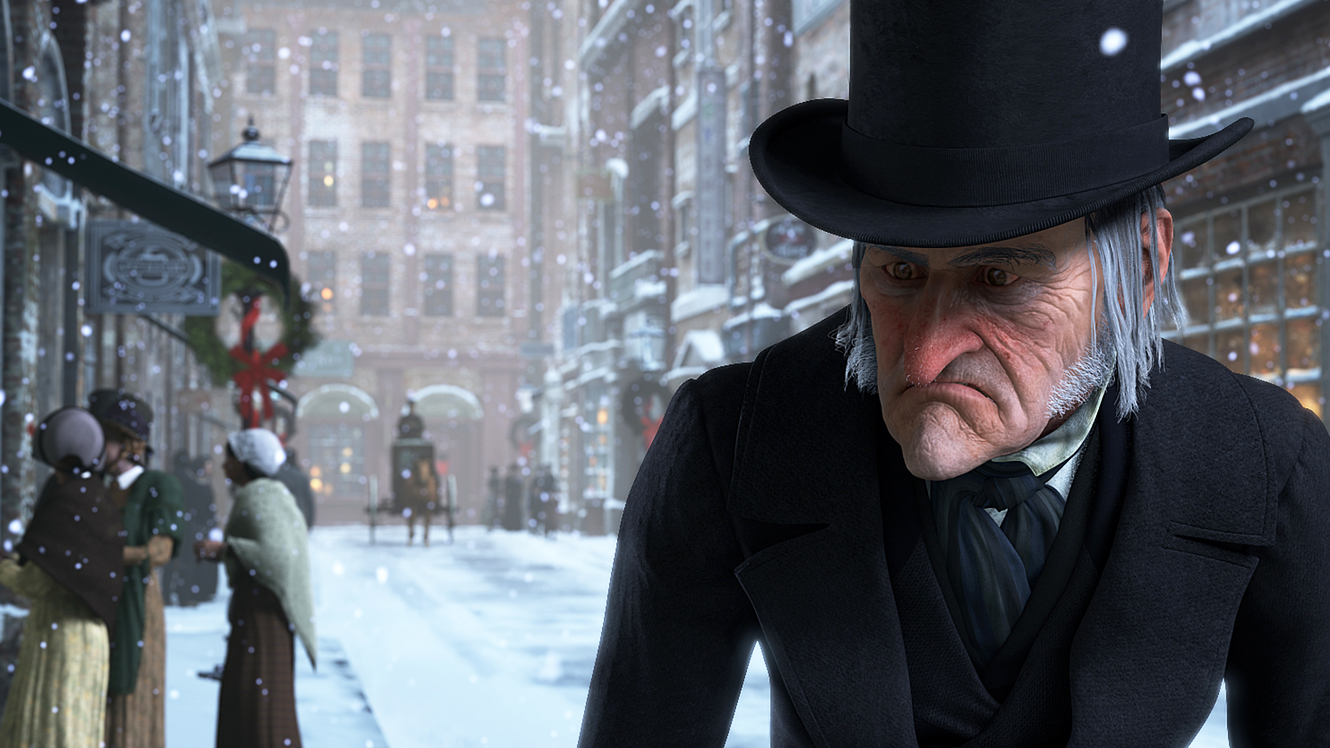 I think most people at least have an idea of the story of A Christmas Carol. For those who need a refresher, here we go:
The film follows Ebeneezer Scrooge (Jim Carrey), an elderly miser who finds joy nowhere, and finds greater misery in witnessing the joy of other people. He is the local money-lender, which doesn't help his reputation around London. As well as all that – he tries to make his underling, Bob Crachit (Gary Oldman) as miserable as possible by paying him very little and trying to make him work right up to Christmas day – this is not a pleasant fellow we're dealing with!
As Christmas fast approaches, Scrooge deepens into his selfishness and lonliness, going so far as to tell a neighbour that the young and poor would be better of dying in order to "decrease the surplus population" (a line which always gives me chills!). Needless to say, Scrooge needs to change his ways fast. This spurs on a visit from the ghost of his old business partner, Jacob Marley, whom Scrooge bonded with over their mutual miserly ways. He warns Scrooge if he doesn't change his ways, he will be cursed to an afterlife in which he wears the heavy chains he forged in life.
Cue a visit from three more ghosts, the candle-like Ghost of Christmas Past, the jolly Ghost of Christmas Present, and the foreboding Ghost of Christmas Yet To Come. The ghosts take the miser through his Christmases, forcing him to reflect on his own suffering, up to the suffering he causes – leading to a rather heart-pounding scene where the terrified Scrooge realises he is heading towards a lonely death in which the city celebrates rather than mourns his loss.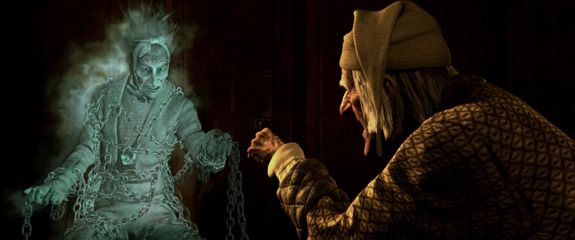 Scrooge wakes up on Christmas morning a changed man. He gleefully rushes through the snow to spread some Christmas cheer, his heart filled with happiness and kindness. He surprises the Cratchits with a turkey dinner and even raises Bob's wage. Now his sickly son, Tiny Tim will live. If this isn't an uplifting ending, I don't know what is!
Thoughts?
A Christmas Carol has everything I love in a story: strong characters, ample character development, and the perfect balance between dark themes and humour. Disney's version wraps it up nicely into its 3D-motion captured film. It brings the film to life in a way I could never have thought possible! Jim Carrey's performance is to be commended. Prior to watching this film, I figured Carrey was incapable of playing anything other than the goofy characters he's famous for (while I do know he's played his share of serious roles, I'd never seen them). But without him, the film certainly wouldn't be the same!
His supporting cast helps make this adaptation show-stopping, from Gary Oldman playing the lovable, caring Bob Cratchit, to Colin Firth, who plays Scrooge's nephew, Fred Holywell.
Given the entire film was made using motion-capture, the performances should also be praised. Carrey provided movements, not just for Scrooge, but for the three ghosts also. Such physically taxing performances certainly paid off. Every other performance were also carried with flair! Not to mention the backgrounds, the sets and the overall graphics are just beautiful. Dickens' London is a very specific thing. The production team, quite frankly, nailed it!
Recommendations
I certainly recommend giving this film a watch. In my household, we have a tradition in which we gather around on Christmas Eve with a whole pile of snacks and watch A Christmas Carol. I would also recommend going to see The Man Who Invented Christmas, which accompanies the classic tale wondrously!
To those who disagree, I have one thing to say to you – "bah, humbug!" (only kidding!)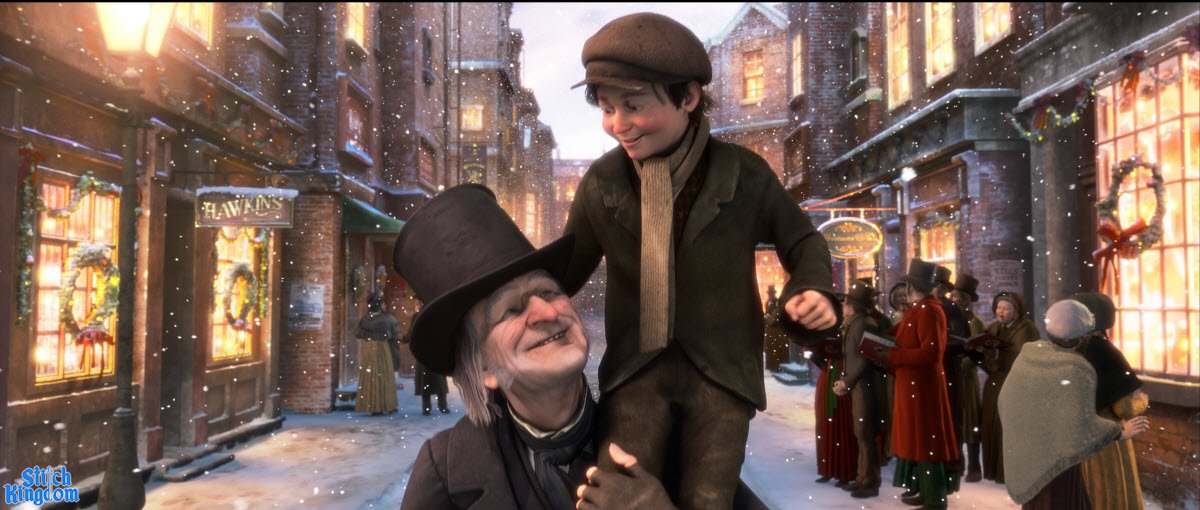 What are your thoughts on Disney's adaptation of A Christmas Carol? Let us know in the comments below!
Doing a little of this, a little of that. If you see me holding a camera, run!