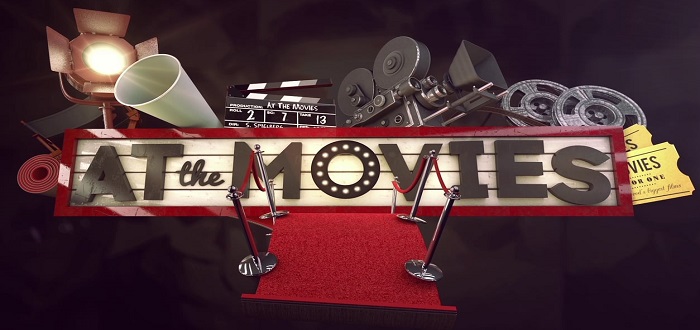 5 Most Anticipated Movies For 2018
As we begin the final month of 2017, I have decided to take a look ahead at 2018. I love movies and I am going to give you my top five most anticipated movies for 2018. I'll also throw in a few honourable mentions as there are a LOT of movies coming out in the calendar year of 2018.
There will always be a movie out there that will sneak up on you and actually outshine the blockbusters. That being said, I believe I have chosen movies that will be considered top blockbusters. It's really hard to choose the order, but I will definitely give it a go.
5. Super Troopers 2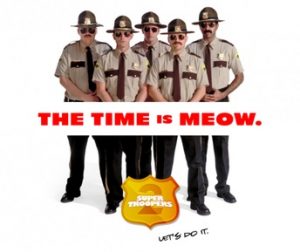 This is the sequel to the 2001 cult favourite Super Troopers. Once again, the film will be written by the comedy group Broken Lizard and directed by Jay Chandrasekhar. This movie was an Indiegogo campaign that was originally looking for a million to get things rolling. However, the outpouring of support from fans was huge and they introduced stretch goals.
The campaign managed to bring in $4,615,938 and that has allowed them to offer more in the movie and to contributors. This one makes my list because I actually contributed to the film and I cannot wait to see the finished product. I have enjoyed most of their films and I love their silly brand of humour. I know I can just turn my brain off from the day to day and enjoy a laugh.
The movie will be released on April 20, 2018… that's right folks 4/20 is the release date. Check out the teaser trailer for the film here:
4. Incredibles 2
Much like my fifth most anticipated film, this one is a sequel that has been a long time coming. The first Incredibles film was released in 2004 and immediately was a huge success. Incredibles 2 will be written and directed by the same man who wrote and directed the first film, Brad Bird.
Every time I think of The Incredibles, I always think of the scene where the character of Lucius Best/Frozone needs to change into his costume. He keeps asking his wife where his super suit is, and it's just a microcosm of how good this film was. I am so excited to see more of these characters.
Incredibles 2 releases in the U.S. on June 15, 2018 and here in Ireland on July 13, 2018. Check out the first teaser of the film here:
3. Fantastic Beasts: The Crimes of Grindelwald
The magical world of Harry Potter was expanded last year when Warner Bros. released Fantastic Beasts and Where to Find Them. Author J.K. Rowling wrote the world of Harry Potter, and on this film wrote her first script. She returns as script writer for the sequel and David Yates returns to direct his sixth installment in the Harry Potter Franchise.
Fantastic Beasts: The Crimes of Grindelwald is going to introduce us to a younger Dumbledore (Jude Law). He will be joined by Newt Scamander (Eddie Redmayne) as they hunt down the evil wizard Grindelwald (Johnny Depp). This could be the film where we witness the famous duel between Albus Dumbledore and Gellert Grindelwald. No matter if it is or isn't that film, as a long time Harry Potter fan and fan of the broader Wizarding World, I am definitely excited for this next installment.
Fantastic Beasts: The Crimes of Grindelwald is set for release on November 16, 2018. No trailer has officially been released just yet, but here is the clip that Warner Bros. did release to reveal the name of this new movie:
2. Ready Player One
My number two most anticipated movie for 2018 has to be the movie based on the book of the same name, Ready Player One. The book was written by Ernest Cline and you can find out more about that in my Re-Read article. This movie is being directed by Steven Spielberg with a screenplay by Zak Penn and Ernest Cline himself.
I really enjoyed the book, and while I know there are going to be some changes I will be disappointed by, I am still looking forward to this film. There is so much 1980s nostalgia that I am hoping to get caught up in. I also realize that due to licensing rights, I know a lot of the references from the books just can't make it into the movie. Sometimes you have to take the good with the bad, and I just hope Spielberg can bring this to life in the best way possible.
Ready Player One is set for release on March 30, 2018 and you can check out the trailer here:
1. Avengers: Infinity War
My most anticipated movie in 2018 is the beginning of the culmination of years of story that began with 2008's Iron Man. We will have to wait until 2019 for the final conclusion of that story, but 2018 is where Avengers: Infinity War will kick off this two-part finale. Marvel Studios has done an amazing job with their storytelling in my opinion.
The cast for this movie is massive and the challenge to Anthony and Joe Russo (Russo Brothers), the directors, is to visually the story and give adequate screen time to all. It's a massive undertaking, and along with script writers Christopher Markus and Stephen McFeely I am confident it will be a massive success. This movie could contend with such juggernauts as Titanic and Avatar as biggest grossing movies of all time.
Avengers: Infinity War is set for release on April 27, 2018 here in Ireland and May 4, 2018 in the U.S. Needless to say, this movie is HIGH on my list of movies to watch for a reason. I am probably over hyped for this movie, but it just looks fantastic to me. Don't believe me? Check out the very recently released trailer here:
Honourable Mentions
There are SO many good movies coming out next year, it was very difficult coming up with a top five. I think I have chosen a great range of movies that I am truly excited for and am highly anticipating. However, I do have a few that I was putting into the top five and then taking out. I guess that means I have to give you some honourable mentions.
Deadpool 2 will be released on June 1, 2018 and will continue to be a benchmark for R-rated comic book films. Ryan Reynolds will indeed reprise his role as the Merc with a Mouth. He will be joined this time by Josh Brolin as Cable.
Ralph Breaks the Internet: Wreck-It Ralph 2 is the long awaited sequel to the smash hit Wreck-It Ralph. This sequel hits cinemas on November 21, 2018 in the U.S. and November 30, 2018 here in Ireland.
My final honourable mention is the next instalment of the Mission: Impossible franchise, Mission: Impossible 6. This will see Tom Cruise return as Ethan Hunt and Simon Pegg (my favourite!) return as Benji Dunn. The movie will be released on July 27, 2018.
Final Thoughts
There are always so many movies released in a calendar year and 2018 will be no different. I tried to narrow it down to my five most anticipated, but I will be seeing several movies in the coming year. There were movies I am excited to see that I didn't even mention because there are just so many.
What movies are you most looking forward to in 2018? How do they compare to my list? Let us know your thoughts in the comments below.