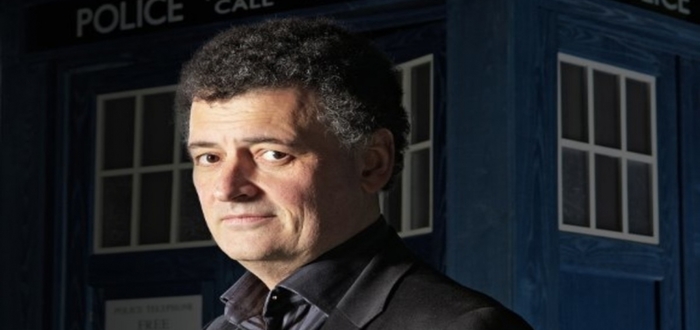 Goodbye Moffatt – A GIF Essay
Good news! We have another Doctor Who Christmas Special.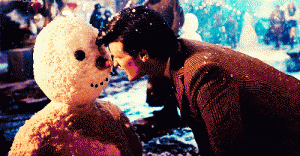 Bad news. It'll be the last time we see Peter Capaldi as The Doctor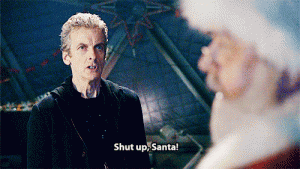 Good news again! It'll also be the last time Steven Moffat contributes to the show!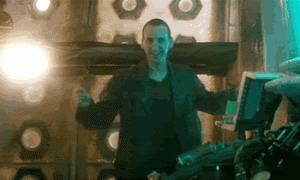 But tis the season to focus on the positive side.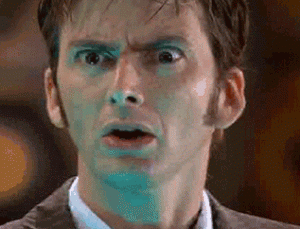 Yes 'Tis.  Now I know Moffat's contributions have been problematic. He either has good ideas done badly

Or bad ideas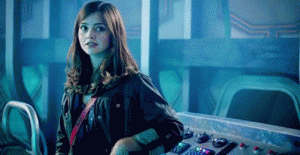 Done badly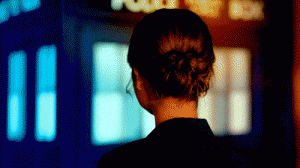 Very badly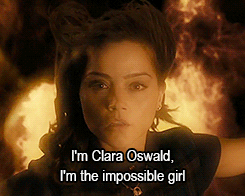 But it's not all atrocious. Here are my top five…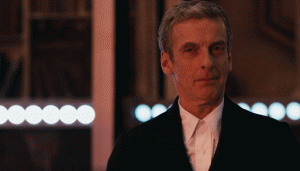 …alright my only five good things Steven Moffat has done that I liked.
Oh and…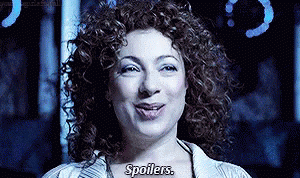 …which leads us to our first entry.
River Song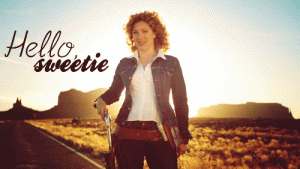 Having first met The Tenth Doctor towards the end of her life, their timelines were forever intertwined in reverse, but not reverse.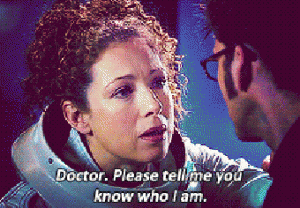 See it's all a bit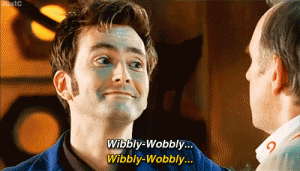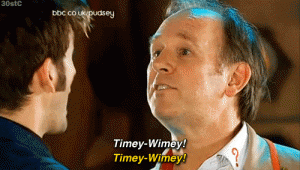 but the main thing is she's frickin awesome.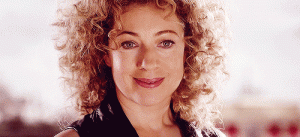 because despite her obvious badassery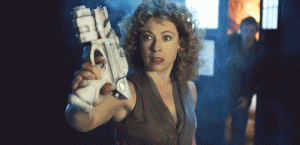 she also has a very big heart with a lot of love to give and ends (or begins) devoting that love to The Doctor.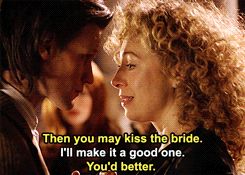 And despite the paradoxes, they are just like every other couple. Meting as strangers in a library. Well one of them was a stranger. See they were travelling in opposite timelines and…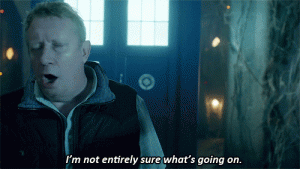 Right. Let's move on so.
The Doctor and Bill
Peter Capaldi was a great choice for The Doctor but he was lumbered with two god awful seasons.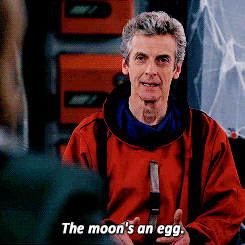 It was a terrible ordeal. Then along came Bill.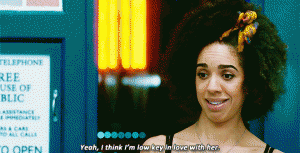 She bucked the annoying modern trend of being enthusiastic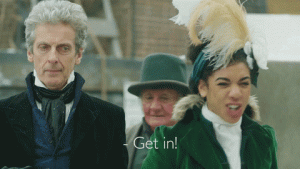 without being enamoured with The Doctor.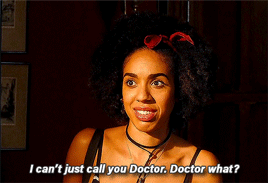 Plus watching those two was just good old-fashioned adventure. They worked perfectly together and were a great TV duo.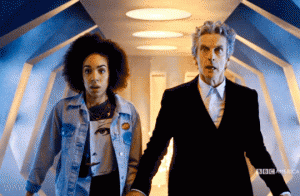 It's impossible to imagine a better companion for The Twelfth Doctor.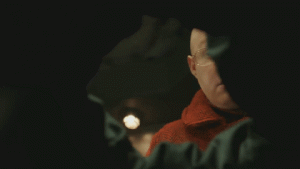 Oh, wait. Sorry I forgot about you Nardole. Is an honourable mention okay?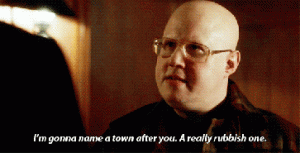 Suit yourself then.
Are You My Mummy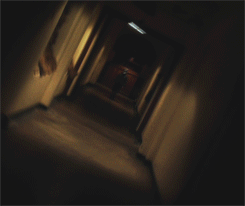 I love this two-part story. It's go so much going for it.The introduction of a now iconic character, Captain Jack Harkness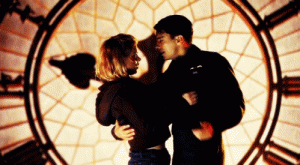 Plus some Funny fruit gags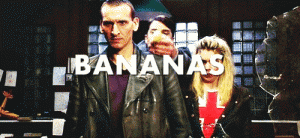 but nothing compares to the nightmare inducing zombie wartime child and his army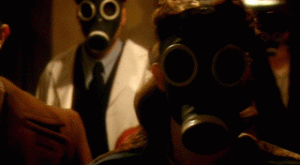 terrifying kids and grownups alike with four simple words.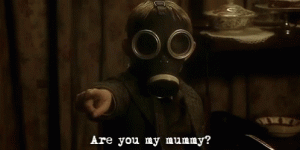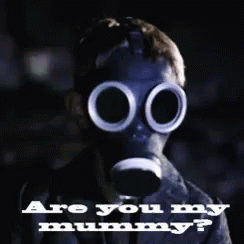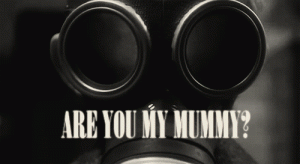 The Doctor Amy and Rory
Not since 1963 did we really see The Doctor and his companions act like a real family.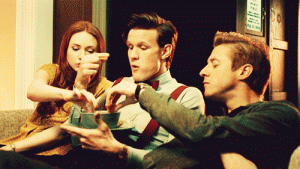 I loved their relationship.It a wonderful and unique Doctor/Companion dynamic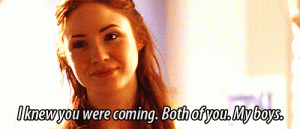 plus Amy and Rory loved each other deeply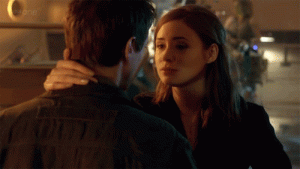 and it was through The Doctor they were able to express it. Thanks to him we knew they would be together forever. That and Rory cheating death numerous times to be with the woman he loves is just so adorable.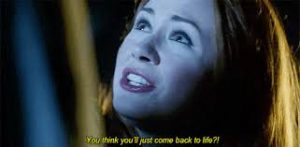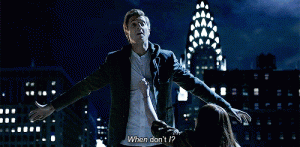 The Night of the Doctor
Steven Moffat brought back The Eight Doctor. I shall forever be grateful to him for this.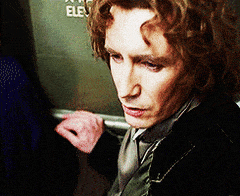 When it came time for a 90's Doctor, Paul McGann's charm, quick wit and awesome cheekbones made him the best choice.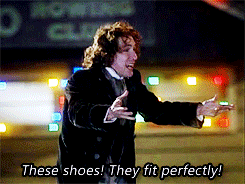 He only made one on screen appearance in 1996, a multitude of incredible Big Finish audio dramas and legions of fans wondering whatever happened to him. Then we were treated to a YouTube special!
When this happened…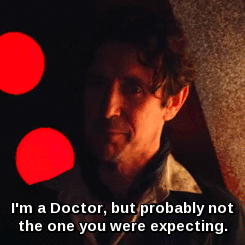 …this happened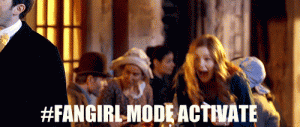 These 6 minutes are in my opinion the best work Moffat has done for the show. We get the requisite whimsy and playfulness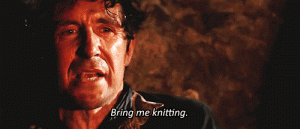 plus we learn that he was a conscientious objector, though he used a different term.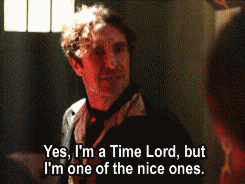 Not to mention the previously unseen regeneration.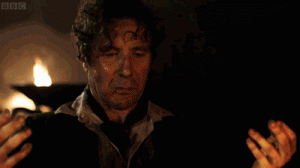 It's utterly perfect Doctor Who.
Epilogue
Yep. Moffat is going. And I can't say I'm sad at this news.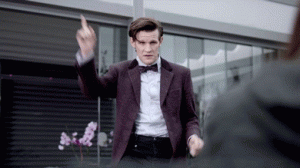 But while some aspects of Moffat's run may leave a little sour taste in one's mouth
Hopefully we can look back and see that it wasn't ALL bad. But hey, where's the fun in that.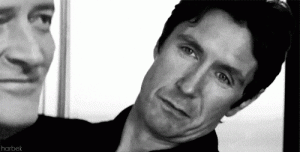 Wait, I forgot to wish everyone a Merry Christmas
Suit yourself then.