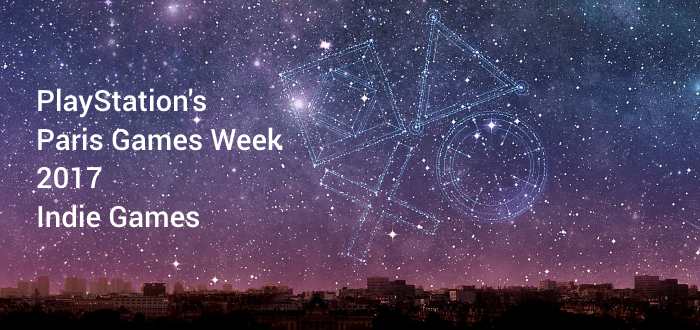 PlayStation's Paris Games Week 2017 – Indie Titles
PlayStation held a press conference at this year's Paris Games Week and it was certainly packed full of new game announcements, news and updates on some previously announced games. Here are some of the indie titles. There are separate articles for  PS4 exclusives, PS VR games,  and third party support.
Guacamelee 2
Drinkbox Studios are back with a sequel to the Metroid-Vania hit Guacamelee. This non-linear driven game, will see you play as Juan, in order to explore a new world, with new moves and more chickens. In their own words, it's coming soon-ish. One to watch.
The Hong Kong Massacre
This hyper stylish top down shooter, mixes gameplay from the likes of Hotline Miami & Max Payne with the movie feel of John Woo's Hard Boiled and John Wick. Sure be a tactical, twitch shooter, with slow down mechanics and plenty of enemies on screen. No release date was announced.
The Gardens Between
The Gardens Between is a breathtaking puzzle game where best friends, Arina and Frendt, find themselves in a surreal world of garden islands. Traverse back and forwards in time to discover each garden's secrets and reveal a story about friendship, childhood and growing up. It will release in 2018.
Oure
Oure released on the day of the conference and is describes as such:
Take flight in a dream-like cloudscape as you seek to reawaken the relics of a lost civilization. As a unique child born with the powers of the ancient dragons, your parents cast you from the stricken surface into the land above the skies. There you must use the abilities of both your human and dragon forms to amass magical power, solve strange mysteries and seek out the enigmatic 'Titans' that can revive the world.
It's available now to buy on the PS Store for €19.99.
Spelunky 2
A much sought after sequel to the addictive, randomly generated Spelunky is coming to PlayStation 4. Certainly one of my favourite games, it's sure to have you playing for hours, exploring caves, battling enemies and collecting treasure. No release date was announced as of yet.
These are only a small glimpse into the indie world of games that release, but they are certainly top notch games at affordable price. Keep it on The-Arcade for more info as it comes.