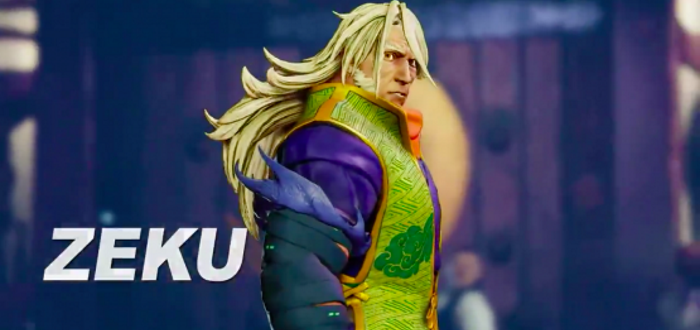 Street Fighter V's Last Season 2 DLC Character Revealed
Capcom have announced Zeku as the final Street Fighter V's season 2 DLC character.
Zeku, the Ever-Changing Ninja, infiltrates Street Fighter V on October 24! First seen in Street Fighter Alpha 2, Zeku was Guy's former teacher, who taught him to master Bushinryu, a style of ninjutsu. Eventually, Guy was able to obtain the title of 39th Master of Bushinryu. Zeku then disappeared and was never seen again…until now! Zeku has reappeared looking to start his own ninja group and find a new fighting style.
Also announced is the Street Fighter V: Arcade Edition, which will include everything from the original Street Fighter V release, plus all Season 1 and 2 Character Pass content, which includes 12 playable characters and 12 premium costumes.
Arcade Edition will also include the content listed below, all of which will be available as a free update to existing Street Fighter V players beginning January and will include:
Arcade Mode
Gallery
New V-Triggers
New Visuals
Street Fighter V: Arcade Edition is coming to PS4 and Windows PC on January 16th 2018.