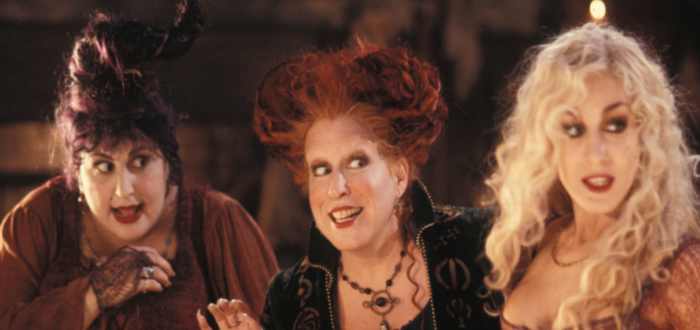 'I Put A Spell on You' – Bette Midler -Track of the Day
For some, me included, it is acceptable to start preparing for Halloween once October hits and celebrating half way through. But for most, the festivities only began last weekend, long and spooky as it is. Whether you're a Freddy or a Jason, an Alien or a predator, you'll likely include both alcohol and nostalgia in your celebrations.
It's not a given that everyone reading this post (or indeed the world) is going to love Hocus Pocus as much as I do, or watch it religiously every Halloween, but you should. The Arcade's Declan even dressed up with friends for Dublin Comic Con as The Sanderson Sisters (see picture below) last year.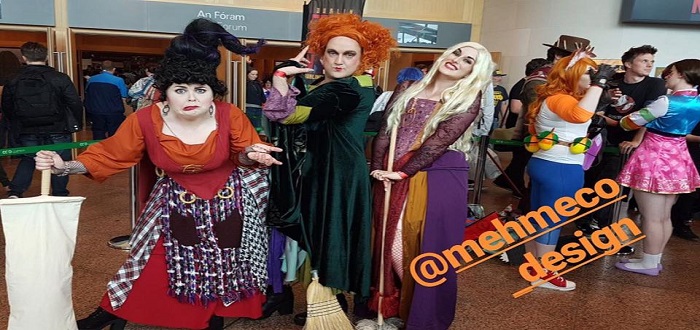 Bette Midler <3
While only being a PG movie, it packs in lots of adult friendly themes, humour and some killer performances from powerhouses like Bette Midler. Central to the movie, Midler plays the hilarious Winifred Sanderson, and pulls out her famous pipes to rejig a classic Screaming Jay Hawkins song made famous by Nina Simone and Annie Lennox. The scene below happens at a pivotal and action-packed moment in the film and is full of great Halloween costumes and overall celebration.
Do you think this is the best Halloween song ever? Let us know in the comments!