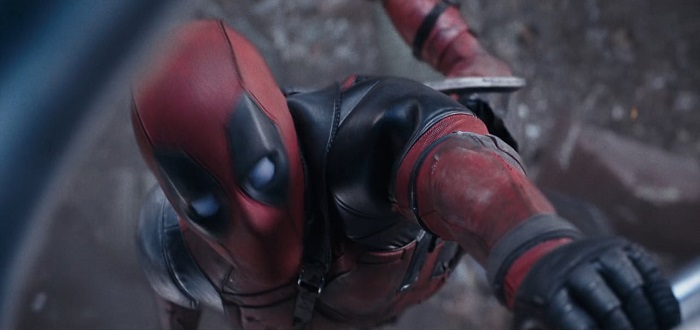 Deadpool 2 And New X-Men Movie Wrap Filming
This past weekend, Fox has called wraps on two of its Marvel movie projects. Director Rhett Reese announced via Twitter that Deadpool 2 has completed filming. The film is due out in June of 2018 and, while filming has finished, there is still a lot of work yet to do.
That's a wrap! Deadpool 2 is in the can!

— Rhett Reese (@RhettReese) October 14, 2017
Ryan Reynolds even announced on both Facebook and Instagram that the filming has been completed. However, Ryan gave us a bit more from Deadpool 2. He shared some pictures on both social media platforms that give us a look at how Bea Arthur will be an Easter Egg in the film. On the butt of the hilt of the swords he uses, Deadpool has 'Bea' on one and 'Arthur' on the other.
Knowing the way the first film was brought to us, we may or may not be able to pick these out during the movie. Thanks to Ryan, we don't have to wait for the film. Check out these images he shared on his very own Facebook page.
The shoot lasted five months including time taken off after an accident on set claimed the life of Joi 'SJ' Harris. She was performing a motorcycle stunt that went wrong and lost her life. I promise you there will be a dedication to her either at the beginning or end of this film.
Not done there, Fox had another Marvel film wrap this week as well. Director Simon Kinberg revealed on Instagram that X-Men: Dark Phoenix has wrapped on principal photography. This is the seventh instalment of the X-Men franchise, not including the Wolverine or Deadpool solo films.
While we will see the return of Michael Fassbender, Jennifer Lawrence and James McAvoy, they will not be the focus. Newcomers to the franchise, Sophie Turner, Tye Sheridan and Alexandra Shipp are slated to have bigger roles. This new instalment will pick up after the events of X-Men: Apocalypse.
Simon Kinberg makes his directorial debut with this one, but he has served as a producer on most of the X-Men films since X-Men: The Last Stand. X-Men: Dark Phoenix is scheduled to be released on November 2, 2018. My only hope is they do better telling this story than X-Men: The Last Stand did.
Are you ready for these two films to be released? Which one are you looking forward to more? Are June and November 2018 too long to wait? What are your expectations? Let us know your thoughts in the comments below.