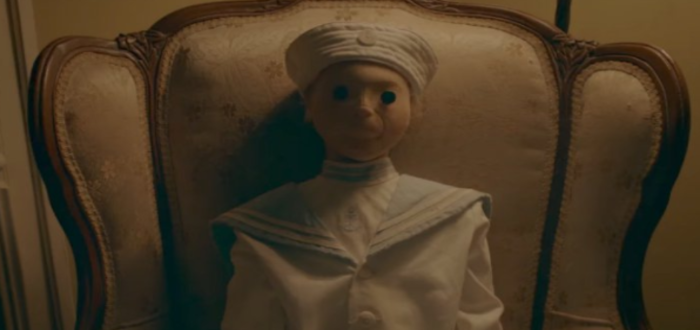 Watch Full Trailer For Amazon's New Horror Series 'Lore'
Amazon Studios have finally released a full trailer for their new anthology horror series Lore. And we've got to admit, we're impressed!
Sometimes The Truth Is More Frightening Than Fiction
The new streaming show will be based off the popular podcast of the same name created by Aaron Mehnke. The award-winning podcast, in its own words, "exposes the darker side of history", with each episode exploring a different dark historical tale. No myth is left untouched within the series and everything from possessed dolls right down to werewolves have featured in the podcast. This all stems from Mehnke's own obsession with the supernatural, which first began when watching Unsolved Mysteries and The X-Files as a child.
Amazon's Lore will stay true to the podcast, with Mehnke set to narrate the series, an undoubtedly key component in the original podcasts. However, the streaming series will also add an entire new dimension to the concept of Lore. Through the use of dramatisation and animation, these horror stories which are rooted in truth, will be brought to life in a chilling fashion.
With an executive producer from both The Walking Dead and The X-Files spearheading the project, it's hard not to get excited about this new series. The trailer itself already hints that the series is well made, and the animation used is flawless. Top this off with an impressive cast, including Robert Patrick and Colm Feore, what's not to love? If the success of the podcast is anything to go by, this new horror series will definitely be one to keep an eye out for. 
The series will contain six episodes in total, and is set to launch on Friday October 13. Seems like a fitting date, huh? Lore will be exclusively available on Amazon Prime.
Will you be watching Lore? Let us know in the comments below!