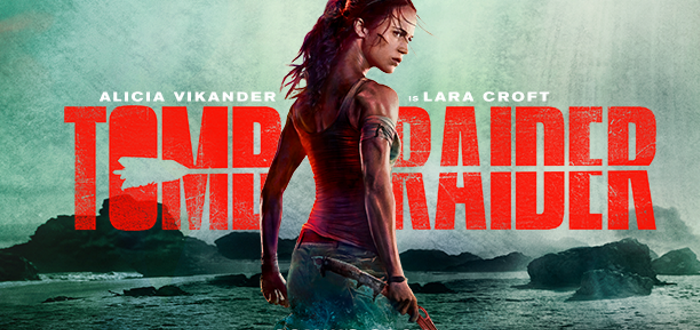 Tomb Raider Movie Gets Its First Trailer
The first full trailer for the new 2018 Tomb Raider movie has been released and it includes some big action scenes! It also includes nods to previous games and stars Academy Award Winner, Alicia Vikander, as the titular character of Lara Croft.
Directed by Roar Uthaug, the film is based on the more recent incarnation of Tomb Raider, taking some story elements from Crystal Dynamics 2013's reboot. as Lara is on an adventure of discovery, left to her by her father and will come up against an organisation called Trinity. The new Tomb Raider movie will star Alicia Vikander as Lara Croft, Kristin Scott Thomas as Lady Amelia Croft, Lara's mother, Walton Goggins as Father Mathias Vogel, Daniel Wu as Lu Ren, the ship captain who helps Lara in searching for her Father and Dominic West as Lord Richard Croft. 
Also released by Warner Brothers is a behind the scenes look at how Vikander became Lara, with stunts, weapon and fight training all involved in the process.
Tomb Raider releases on March 16 2018. What are your thoughts on the first trailer? Let us know in the comments.