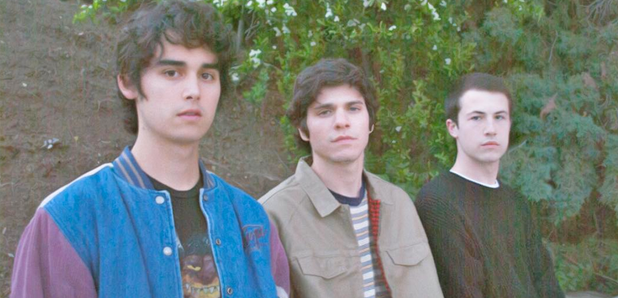 Today's track of the day comes from an up and coming band that you most definitely need to hear.
Wallows are an alternative rock band based in Los Angeles and have only been around since early 2017, making them super fresh. The band is made up of three best friends – lead singer and guitarist, Dylan Minnette (better known as Clay Jensen from 13 Reasons Why), guitarist Braeden Lemasters and drummer Cole Preston. Although Wallows have only been around a couple of months, this isn't the first time they've jammed together.
Ever Changing
Initially known as The Feaver, the band originally started out with an extra member – Zack Mendenhall on bass. However, shortly after their formation, they underwent a reinvention and became The Narwhals in early 2014. So, Wallows is essentially a third gen of the same band, minus a member.
Although some could see this constant rejuvenation of the band as indecisive, I think it was really just trial and error. Now, after meddling around with different names and styles, it feels like the boys have gotten it absolutely right. Judging by the fact their first single Pleaser already has 3 million streams on Spotify alone, I'd imagine the boys would feel the same.
If you like Pleaser, Wallows have two other singles, Sun Tan and Uncomfortable (which only dropped two weeks ago) on Spotify and Soundcloud.