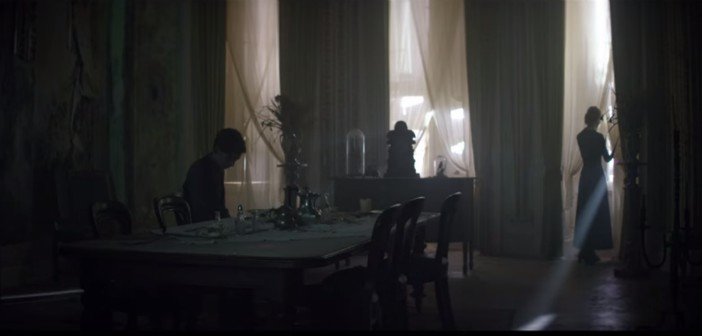 I'm not sure how well-known Ireland is known for out horror movies, but the newly released trailer for The Lodgers certainly seems promising. The trailer is dark and gothic. The sets look amazing and the story looks set to spook and thrill!
The Lodgers is set in 1920s rural Ireland, and follows twins who won't leave their family mansion. The official synopsis reads:
"A gothic ghost story about orphaned twins Edward and Rachel who share a crumbling manor in 1920s rural Ireland. But they are not alone. They share the house with unseen entities who control them with three absolute rules. As separate fates draw them apart, the twins must face the terrible truth about their family's ghostly tormentors."
Check out the trailer below!
The trailer definitely promises true horror. Director Brian O'Malley will debut the film at the Toronto International Film Festival, starting September 7. The film stars Charlotte Vega (The Refugees) and  Bill Milner (Dunkirk, X-Men First Class) as Rachel and Edwards respectively.
There has been no official release date for when the film will release in cinemas, however it looks like it will definitely be worth the wait!
What do you think of the trailer for The Lodgers? Let us know in the comments below!
Doing a little of this, a little of that. If you see me holding a camera, run!