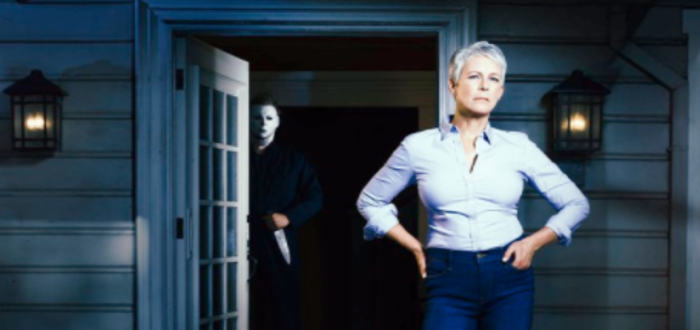 When John Carpenter made Halloween in the late 70s, it made Jamie Lee Curtis the quintessential Scream Queen. She reprised the role in Halloween II, H20 and Halloween Resurrection. And that seemed to be the end of it because of Rob Zombie's reboot.
Or so it seemed. Because Miramax and Blumhouse are producing a new Halloween movie, with John Carpenter on board (although only as a creative consultant and executive producer, but that's something!). And while the choice of writers and director is unusual (David Gordon Green and Danny McBride will write it and Green will direct it), it's looking well.
Especially since Jamie Lee Curtis will be back as Laurie Strode 40 years later.
"Same porch. Same clothes. Same issues. 40 years later. Headed back to Haddonfield one last time for Halloween. Release date 10/19/18." pic.twitter.com/IvptiZctyw

— Jamie Lee Curtis (@jamieleecurtis) September 15, 2017
Halloween will be out on October 19 2018. And apparently it will be a direct sequel to Halloween II. Woo!
What do you think? Let us know in the comments!
Angry Spaniard, adoptive Irishman. Writer, reader, tea drinker and video game player/designer.