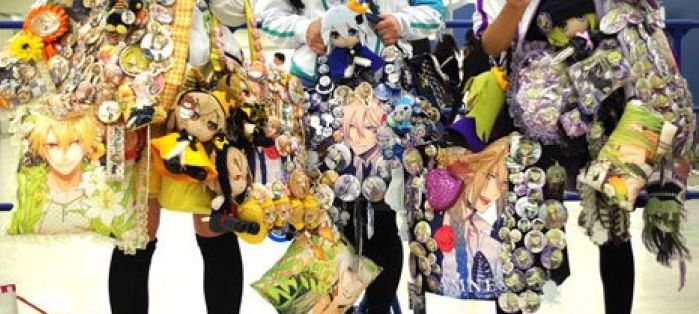 Ita Bags – Gallery
In Japan, a big part of otaku or weeb culture are what's know as ita bags. Honestly you'll probably either love of hate them, but I absolutely love them! Whether it's jam packed or maybe a you're just starting out with collecting, all ita bags are an adorable and fun way to show your love for a specific character, fandom or pairing.
An ita bag, for those who are unaware, is a bag (sometimes with a transparent window, sometimes just a simple tote) that you decorate with merchandise to show off and wear proudly! While ita bags were part of the Japanese otaku scene, the trend has now branched out in the west.
No matter what series or character you can think of, you're bound to find someone with and ita bag inspired by it!
Now I'm currently still assembling my own, a few friends gladly decided to share their current ita bags with me for this gallery! So check out the slideshow below (and their Twitter accounts!) and let us know what you think in the comments!
Just perpetually screaming about fictional boys