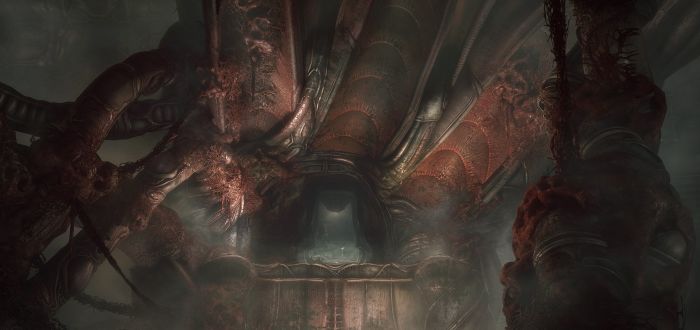 German developers Ebb Software have been working on part one of their game Scorn for the last couple of years. As they neared completion, they didn't feel happy with some aspects of the game, so they decided to use Kickstarter to get more funding.
And that strategy has paid off! In the past few days, 2508 people have pledged €84,300, putting them more than halfway toward their minimum goal of €150,000.
Scorn is a horror game where the player ends up in a strange world and has to survive. The game looks great, like the creepy, deformed lovechild of H.R. Giger and David Cronenberg. If you doubt this, check out the gameplay video below:
I really like the atmosphere and how bare-bones the interface is. Just seeing this video gave me a feeling of helplessness, so that might be worse in the game! Ebb Software have plans to release a demo exclusively to their backers before the campaign ends.
Check their Kickstarter for more info on the game. They plan to release it in October next year and it looks like they're well on track.
Angry Spaniard, adoptive Irishman. Writer, reader, tea drinker and video game player/designer.