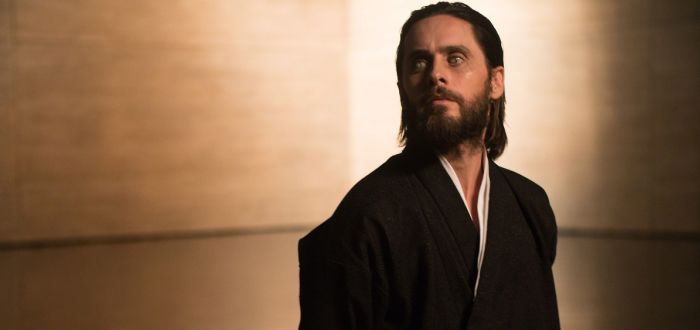 The Blade Runner timeline has always been interesting, especially since Blade Runner 2049 was first announced. The film will be out on October 6 but to help cope with the wait, Warner has made the Road to 2049 website, which shows a timeline of important events that happen in the 30 year gap between films.
But that's not all. This backstory will flesh up with three short films, depicting some of the more important aspects of this timeline. The first one, Nexus: 2036 is out. And it shows Neander Wallace (Jared Leto) showcasing a new replicant in order to get the prohibition repealed. This short was released exclusively by Collider and it's great!
This short was directed by Luke Scott, Ridley Scott's son with whom he has collaborated in the past. It sets the tone as to what we can expect from Leto's character. He seems more villainous than Eldon Tyrell in spite of his philanthropist image.
I have no idea who will be in charge of the next two shorts, but I'll be waiting for them with bated breath!
Angry Spaniard, adoptive Irishman. Writer, reader, tea drinker and video game player/designer.