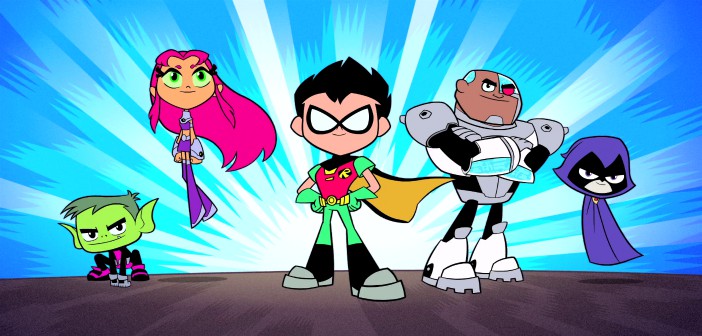 Earlier this year, Warner Bros announced an untitled animation film was in the works. Deadline reported that this untitled animation will be none other than a Teen Titans Go! film. Initially, this untitled animation was confirmed to release on June 1st 2018. But with the confirmation of this film as a Teen Titans Go! title, the film's release date has been pushed to July 27. This is according to the article by Deadline. 
No other details have been released regarding the film. Cartoon Network's TV version of Teen Titans Go! has been on air since 2013. It follows Robin, Cyborg, Raven, Beast Boy and Starfire. With the release of this film, it will certainly make a drastic change from DC's recent obsession with gritty, dark adaptations of their comics.
It might be a good idea to brush up on the TV show, before going to see the film.
Are you a fan of the show? Let us know what you think in the comments below!
Doing a little of this, a little of that. If you see me holding a camera, run!