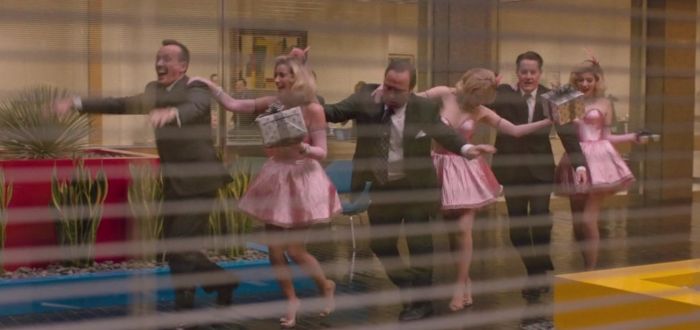 Hi there, it's been a while since I've written one of these. Funnily enough last time I wrote it I was in Spain and this is the same case here. Just spending the month here before my classes start again, whenever that is.
So, you ask what I've been doing? Mostly I've just been walking around my hometown, being all like "What's this metal shed doing in the park?! This wasn't here before, what's in it?" because I can't help but notice what has changed whenever I'm back in my hometown.
What are you watching?
I've been watching a lot of shows. Netflix's catalogue in Spain is slightly different to Ireland's so I've been watching stuff like Ray Donovan, The Blacklist, The Good Wife or Trailer Park Boys. Most of these shows are serious so I watch Trailer Park Boys to disconnect and laugh because of how absurd and over the top it is.
Only shows I keep up with on a weekly basis are Preacher (in case it wasn't obvious, despite my delays with teh reviews) and Twin Peaks. Twin Peaks continues to surprise me, it wasn't what I expected from such a revival but it's what it needed to be. The original show was ahead of its time and so is this one. This makes me forgive the fact that the musical act this week was a throwback to the worst scene of the original series, which I'm sure David Lynch decided to do just to fuck with people.
I also ended up watching Blade Runner for the millionth time. Same with Pacific Rim. And I'm about to start The Big Short because I've heard good things about it.
What are you reading?
To be fair, my reading has slowed down a bit. I'm in one of those periods where I'm only reading one book. I felt like a break because I spent a couple of months juggling two or three books at the same time. It got a bit overwhelming at times so I just decided to read one book at a time for now. Right now I'm reading the third book of the Temeraire series, Black Powder War.
This book starts shortly after the previous book finishes, when Captain Laurence receives orders to go to Turkey and take custody of some dragon eggs that the British bought from the Ottoman Empire. Which sounds like a simple enough task, but things only get complicated from then onwards.
According to my Kindle I'm 58% done with this book. I have plenty of things to choose from when I finish it so I don't know what I'll pick.
What are you playing?
To be fair, I haven't been playing many video games lately. It's just one of those moments where I'm doing other things.
Though to be fair, there's one game I've been playing. Batman: The Enemy Within. I could go and write some paragraphs about what I think about the game but it'd be a bit pointless because I already wrote a review. If it's not live then wait for it!
Anyway, it's been a slow week. But then again I'm taking things easy while I'm here. That's going to change soon considering I have to prepare for my flight soon and also buy stuff for a wedding I'm going to next month.
How's your week going? Let us know in the comments.
Angry Spaniard, adoptive Irishman. Writer, reader, tea drinker and video game player/designer.