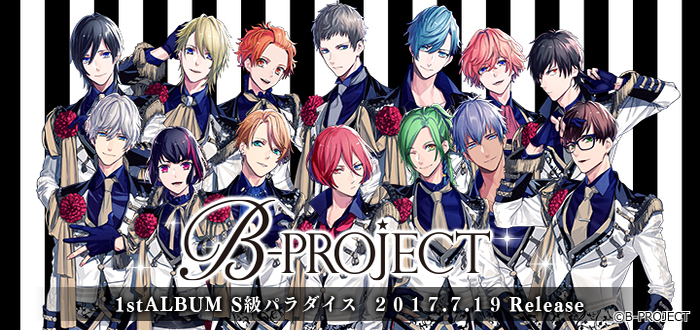 'S-Kyuu Paradise' – B-Project – Track Of The Day
God, I promised myself my next Track of the Day would be normal and not something weeb related, yet here I am. But really, does anyone even expect anything less from me at this stage? Wait, please don't answer that!
After avoiding hearing spoilers since its release (and waiting by my door for the postman), my copies of B-Project's new albums S-Kyuu Paradise Black and White finally arrived! Since Thursday afternoon I've been listening to both albums non-stop, and especially their title track 'S-Kyuu Paradise'! With being such a huge fan of the franchise, I knew exactly what to expect and the idols definitely didn't disappoint.
Hype for the 14 piece idol group is on the rise; first with the release of their mobile rhythm game app, and now with their first album. Or albums to be exact. Both the Black and White edition are different, with only the title tracks (a brand new song) in common. As well as the new group track, all four idol groups that make up B-Project (Kitakore, THRIVE, MooNs and KiLLER KiNG) all released new tracks too, making both albums chock-full of new and old favourites that are definitely worth a listen!
https://www.youtube.com/watch?v=wuiVb7RB3mU
Do you have a song you've been listening to non-stop? Let us know your recommendation in the comments!
Just perpetually screaming about fictional boys