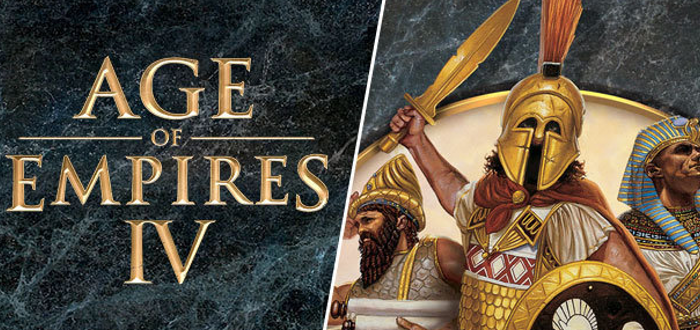 So, I really like simulation games (sim-games). I have played so much of Cities Skylines that it may be the best value for money I've bought. I am also a big fan of RTS games, Civilisation V being my current vice (I can't afford to drop the money on Civ VI, forgive me). My enjoyment of these two genres is what has left me so surprised with the first few days of Gamescom (a few of our writers were lucky enough to attend!).
Support for these two genres in recent years hasn't been overflowing. One of the RTS genres greats, Age of Empires, got its last proper release 12 years ago in 2005. Meanwhile, Cities Skylines was a fantastic surprise for fans of city builders after the disappointing SimCity in 2013. It's because of the fact that there has only been this trickle of big company support recently that I was really surprised by Gamescom, because it looks like they're back.
Going into the Microsoft Gamescom conference, I did not expect to find two brilliant sounding sim-games. First up we had the park-sim Jurassic World Evolution from Frontier Developments, developers of last year's excellent Planet Coaster. Then we have sci-fi city builder Surviving Mars, a game all about establishing and managing a colony on Mars, made by the devs of the Tropico franchise. 
Follow both of those up with the announcements of the next day, where we have Age of Empires coming back in force. We have known about the upcoming Age of Empires: Definitive Edition for some time now, it's the first AoE game brought into the modern era with a host of technical and graphical improvements. Now we have learned that Age of Empires 2 and 3 will also be getting definitive editions, completing the set.
That's not all either because 12 years later Age of Empires 3 is getting a sequel. What's more, it's not being half assed; Age of Empires 4 is being developed by Relic Entertainment, the devs of the excellent Warhammer 40,000: Dawn of War franchise and the Company of Heroes games.
So in the space of two days these genres, which might usually get one or two big hitters every few years, now have two more remastered classics and three brand new entries from proven talent on the way! And a big chunk of the support seems to be coming from Microsoft of all places. 
I am pretty surprised by this, but man am I hopeful and damn excited. I can't wait to just lose myself for hundreds of hours in these games. Creating my own park of dinosaurs in a RollerCoaster Tycoon-esque game sounds like a dream. A game about colonizing Mars with the kind of humour that's commonplace in Tropico is a great combination. Then when it comes to Age of Empires, I mean, it's Age of Empires, people! What more needs said? 
As much as I can't wait to play them, though, I will be confused by their existence for some time. They all sound too good to be true in a way. If I had said any of those lines a week ago, I'd have been saying them in hopeful jest, fully aware that a Jurassic Park park-sim game (ignoring any microtransaction heavy phone games) would've been very unrealistic. 
Yet here we are! My cynicism has been slapped in the face by the games industry showing some pretty cool new things in a once underrepresented genre. I mean, it did happen in the cracks between a bunch of samey AAA sequels, I grant you that. It did happen, though, and that's impressive.