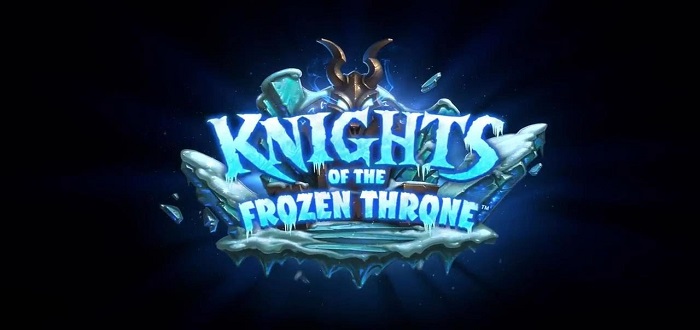 Knights Of The Frozen Throne Cards Revealed So Far
Pretty Cool… Cards
Hearthstone's newest card expansion, 'Knights of the Frozen Throne', will be released at some point this August. Many have speculated that it will be either the 15th or the 22nd of the month, but we don't know for sure yet. The new expansion will see 135 cards added to the already existing cards.
'Knights of the Frozen Throne' will bring a new chapter to Hearthstone. A new element is being added to the game called 'Lifesteal'. As the name might suggest, minions or weapons that have 'Lifesteal', will help to heal your Hero by stealing the life of your enemy.
Along with the 'Lifesteal' element, there will be a new card type introduced. The Hero Card will be a Legendary Card for each class. Much like the Lord Jaraxxus card, the Hero Card will replace your Hero with a Death Knight version of your Hero. The added bonus will vary depending on your hero. For example, the Hunter Hero Card will be Deathstalker Rexxar.
Deathstalker Rexxar will deal 2 damage to all enemies and change your Hero Power to Build-A-Beast. Build-A-Beast will allow you to construct a Zombeast, which will be a combination of two different beasts.
As of the writing of this article, there have been only 66 cards revealed. With still 69 cards to be revealed over the course of the next two to three weeks, there are so many changes to the way we play the game of Hearthstone.
Here are some of the top cards that have been released thus far:

To check out the remainder of the revealed cards so far, you can check out the great site HearthPwn. They will continue to update with new card releases as they become available.
What do you think of the cards revealed so far? Has Blizzard improved on the game? Do you like the new Hero Cards? Let us know your thoughts in the comments below.