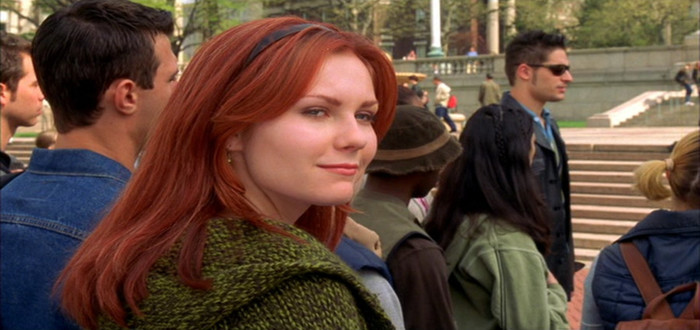 Whenever a franchise gets rebooted, it's always interesting to see what past stars think. In the case of the Spider-man movies, we've got an answer from Kirsten Dunst and it doesn't look good. Seems like she's not a big fan of our dear Underoo's.
Speaking in an interview with Marie Claire, Dunst is quoted as saying "We made the best ones, so who cares?"  adding: "I'm like, 'You make it all you want. They're just milking that cow for money. It's so obvious. You know what I mean."
Dunst was also quoted in an interview with Variety when she said "Everyone likes our Spider-Man. C'mon, am I right or what? Listen, I'd rather be in the first ones than the new ones." To which all I can say is: Kirsten, have you seen Spider-man 3?!
Tom Holland, star of the latest Spider-man: Homecoming, has since responded to Dunst's comments. In an interview with Movie'n'Co UK he said "You know, she's entitled to her own opinion and I'm not one to judge at all," However, Holland was sure to drive home the point that "[He's] definitely not doing this movie for the money. I mean, it's a job that I think anyone would do regardless of what you were getting paid, you know?"
We reviewed Spider-Man: Homecoming earlier this summer and found ourselves falling for this relatable new hero. Though, of course, we'd love to hear what all of you think. Do you side with the original Mary Jane and say Sam Raimi made the one true Spider-man? Or are you all buzzed to see Spidey in the MCU? Be sure to let us know in the comments below and on our Facebook page!