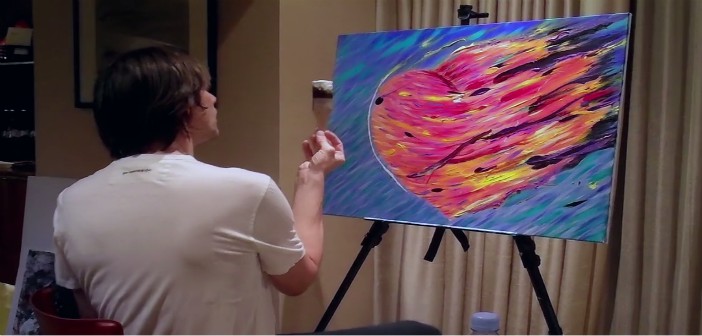 We all know Jim Carrey for his long-standing in comedy films, which occupied our screens primarily in the early 2000s. In a new six-minute long documentary on the actor, he reveals to us his hidden talent as a painter. This came as a surprise to many of his fans, who tend to think of Carrey in his goofy, over-the-top roles in his movies. But this short film explores his newfound art.
The documentary, entitled I Needed Color delves into Carrey's passion for the art he creates, as his best means of escape during an emotional difficult point of his life. He admits that he reveals a lot of himself in his paintings, from the colour and into the darkness. "You can tell what I love by the colour of the paintings," Carrey states. "You can tell my inner life by the darkness in some of them and,  you can tell what I want from the brightness in some of them."
I Needed Color shows Carrey's great talent as a painter and a sculptor, revealing someone who has found peace in his art. And his art pieces are really, very good!
Check out the documentary; I Needed Color, and let us know what you think in the comments below!
Doing a little of this, a little of that. If you see me holding a camera, run!