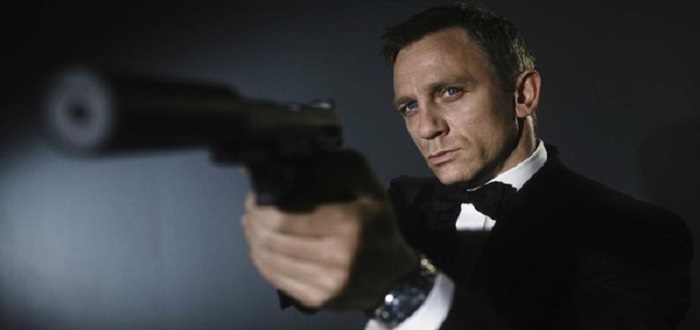 The will he, or won't he saga about Daniel Craig returning to the role of James Bond is finally over. Daniel revealed on The Late Show with Stephen Colbert that he would indeed be reprising his role as Agent 007. Bond 25 (working title) is currently in pre-production and without a director. Writers Neal Purvis and Robert Wade are currently working on the script.
Just last month it had been announced the Bond 25 film would be released in the fall of 2019. There was much speculation about whether or not Daniel Craig would return to the role. Most of this speculation sparked by Daniel himself. When Spectre was released in 2015, he told reporters, "I'd rather break this glass and slash my wrists. I'm over it at the moment. We're done. All I want to do is move on."
As an outside observer you can read so much into those statements. At that time Daniel had spent 10 years playing the role of James Bond. He had also just finished eight months of filming the movie. Naturally, he was just sick of the role and needed a break.
Ever since the 25th installment of the Bond franchise was announced, the 'will he or won't he' return questions were asked. Many sites had him coming back, while others said he wasn't. They went back and forth for so long, I was actually getting sick of seeing the 'will he or won't he' saga. The saga, soap opera and whatever else you want to call it is finally over. Don't just take it from me, here is the man himself speaking to Stephen Colbert.
This does call into question what the new Bond film will be about. In Spectre we were introduced to one of 007's greatest villains in Blofeld (Christoph Waltz) and a return of the villain could be possible. In fact, Waltz has said in the past he would only return to the role if Daniel Craig returned to play Bond.
With no director, no distributor and a script that is still being worked on, there is still a ways to go before Bond 25 begins filming. The burning question has now been answered though. Daniel Craig will indeed be James Bond, at least for one more go round.
What do you think of this official confirmation? Are you glad to have Daniel Craig back as Bond? Are you glad the 'will he or won't he' saga is over? Let us know your thoughts in the comments below.