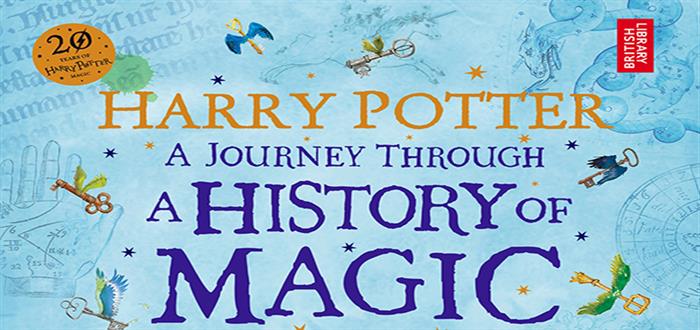 Is the Real ' A History Of Magic' Finally On The Way?
Accio Books
Just when you thought you were at the peak of Potterhead excitement with the special Philosopher's Stone just out and the illustrated Prisoner of Azkaban on its way, comes another surprise from Bloomsbury.
With the UK Potter publisher's celebrations of the 20th anniversary of the release of the first Harry Potter book comes two new special book releases. Not only with Jim Kay's visual feast for book 3 be coming in October but two new behind the scenes looks at the wizarding  school that prepared our young wizard for serious magic.
Hype was rife on the interwebs when the announcement was made about these two new titles. Just when we were moaning that the British Library's exhibition was too far away in lovely London we are to receive two Hogwarts history related real life books.
A Hogwarts Library Continued
The first of the pair is a book of the exhibition entitled Harry Potter: A History of Magic, and is said to follow a similar structure to the exhibit itself. This means it will detail the subjects studied at Hogwarts such as Herbology and Care of Magical Creatures. It will also include book artefacts such as manuscript pages.
The second new book is called a Journey Through the History of Magic  and is more true to it's title. This text will delve more into the magical world from unicorns to Hogwarts and back again. The authors of both books is listed as the library curation staff but it's been said that J. K. Rowling is involved in the exhibition so it's sure to be a treat. 
If you're not Weasley poor from preordering Prisoner of Azkaban (and it's free tote bag) from Bloomsbury, you can preorder the two texts from the British Library shop.