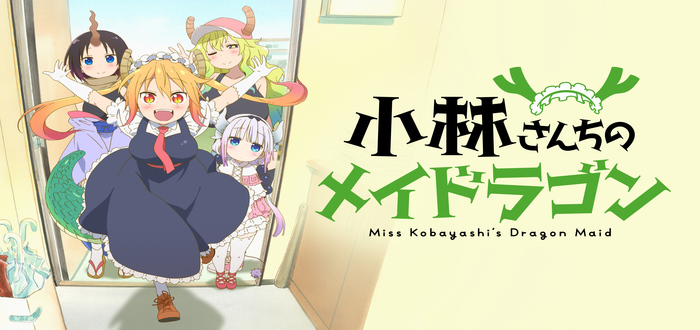 Miss Kobayashi's Dragon Maid – Otaku Review
We are not going back too far for this week's Otaku Review. Only an anime season or two. One of the only anime that stuck out from this season was Miss Kobayashi's Dragon Maid. At first glance, you think 'here's another cutesy anime with no backbone'. As you get into the story, however, you soon realise that you're now five episodes in and hungry for more. This anime somehow managed to embrace all that we loved about anime while also providing pure unadulterated fun.
A Dragon Sized Hangover
Set in a regular city, Kobayashi makes her way to work sporting a massive hangover from the night before. Once she opens her door she is greeted by an unusual sight; before her is a massive dragon who proceeds to transform into a cute, energetic and large chested maid. She announces herself as Tohru.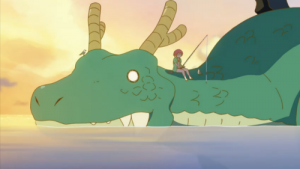 Kobayashi is of course confused by what she has just witnessed. Tohru explains the events that led to this. It turns out the night before, Kobayashi, in a drunken haze, wandered into the mountain forest where she happened upon a dragon. With Tohru having nowhere to go, Kobayashi offered her to come and stay as her maid. As a result, Tohru is there and ready to work.
Although she can only be considered excellent at her job, her magical take on tasks sometimes wind up shocking Kobayashi. As it's set in the human world, it inevitably attracts more mythical personalities to Kobayashi's door. She handles these as best she can but chaos ultimately ensues. Kobayashi must revaluate and learn to accept her new life with the dragon maid.
Dragons Moving In
There are so many personalities in this series that it should be an overload, but not only does it make perfect sense for the story, it also gives it an extra edge. These characters are eccentric but complement each other well.
There is an inner circle of characters and the most notable must be Tohru, Kobayashi, Kanna and the other dragons. Each character has their time to shine but the main three that we interact with are Tohru, Kanna and Kobayashi.
Kanna is the typical loli character. She is one of the biggest draws of the series and this is because she's adorable. She is a small dragon who wants nothing more than to live with Tohru. Kanna is interested in anything that normal children do. The one issue with her story is the forced 'crush' narrative but even this could be written off as harmless fun. Kanna's presence in this series gives it a childhood innocence and wonder that could not be provided by the other characters.

Tohru and Kobayashi have an interesting dynamic. Tohru is constantly trying to please Kobayashi and the latter shows no real interest in her antics unless they are a bit wild. Kobayashi has a kind heart but she comes off as indifferent. She only lets her hair down when she's had a few drinks. She is thrown when Tohru arrives but it's very clear she has intense feelings for her. These two conflicting personalities somehow manage to complement each other and this makes for some very comedic but heartfelt moments. Imagine two friends who are opposites but somehow… the exact same. It's the ultimate big sister duo. The cool and rash Kobayashi and the hyper excitable Tohru.
Lighthearted fun
When you see promos or even a few seconds of this series you see that it looks fun. That is exactly what you get.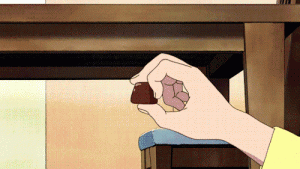 I would not say it is innocent by any means, though, since it uses all the best parts of fan service in anime. The female characters for the most part are busty and curvy with the exception of Kanna. Although there is 'sex appeal' around them it is used as comedic value which contrasts the boyish appearance of Kobayashi.
In most slice of life anime there can be no real depth to the story but this series manages using these characters. Each personality has something to offer to the story. The narrative is built as to why Tohru appeared in the human world and this unfolds as the series continues.
If you need a series to sink your teeth into or alternatively to have on in the background, this is for you. For me, this is the series that reignited my love for the medium. Seeing what anime can be in its most simple form; fun.
https://youtu.be/gpj4fhQs86Y