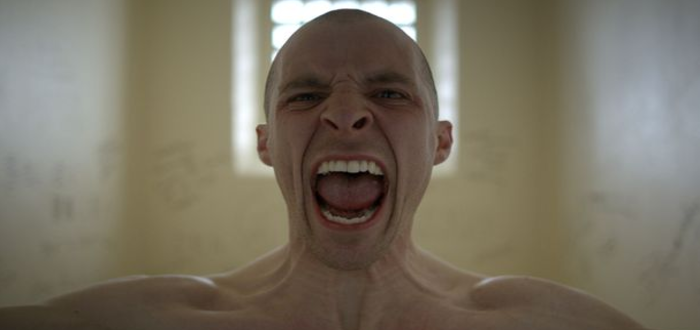 Our jaws literally dropped when this news landed earlier; Love/Hate's Nidge (played by Tom Vaughan Lawlor) is set for the biggest role of his life as the new villain in Avengers: Infinity War. Yeah, we couldn't believe it either, but we're absolutely delighted for the hugely talented actor from Dundrum.
According to The Independent, Lawlor was pictured filming in a CGI suit with Benedict Cumberbatch on set in Atlanta, Georgia this week. He was seen 'attacking' Doctor Strange (played by Cumberbatch), which prompted the speculation that he's set to be the next Marvel villain.
Details from Marvel are being kept mum, but American fans have been diligent and are certain that Lawlor – who they're referring to as 'CGI man' – will have a big role. The words 'EB Maw' are said to have been seen written on the back of his shoulders amidst scenes, which suggests Lawlor will be taking on the mantle of Ebony Maw, an alien from the comics who has mind control powers.
Although there's no official announcement, we'd recognise Nidge's mug ANYWHERE!
Benedict Cumberbatch filmed an #AvengersInfinityWar fight scene with a man in a CGI suit today in Atlanta! https://t.co/ovnmQ2GWEr

— JustJared.com (@JustJared) July 6, 2017