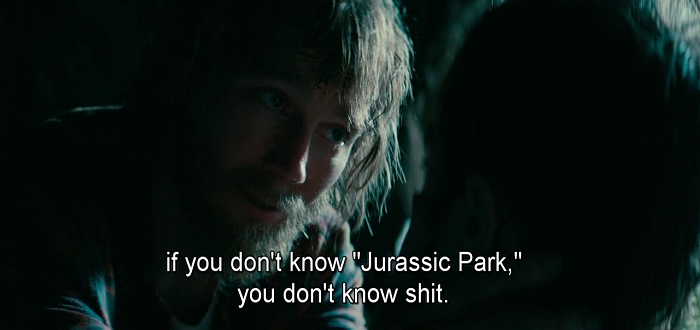 Okay, so the original of this track is the best, particularly when paired with glorious dinosaurs and surround sound. Yet, this version combines two of my favourite things; sweeping music by John Williams, and a really odd pair you could ship until your hearts content and still not be the weirdest thing to enjoy. So I guess that is actually three if you consider Not Boring Cliff and Paul Dano.
The scene in which it features also makes a fair point; that if you don't know Jurassic Park, you don't know a hell of a lot. Furthermore the use of this iconic theme for comic effect is still less offensive than the Chris Pratt led disaster that was Jurassic World.
Watch It Again
What made me select this for Track of the Day is the awesome programming at The Lighthouse Cinema in Dublin at the minute. They will be showing the original film in glorious cinema size as part of the Films You'd Love Your Kids to See Part 3.