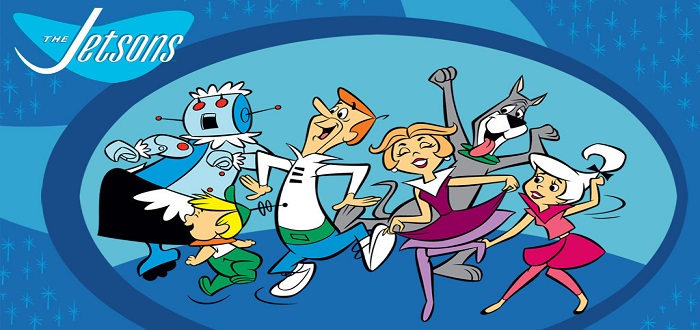 The Jetsons Back On Television? In Live-Action?
Meet George Jetson… in live action? Warner Bros. appears to be trying to bring back the 1960's animated series, but in live action. The Jetsons originally aired from 1962 to 1963, and was revived by Hanna-Barbera in 1985. The show consisted of three seasons totaling 75 episodes.
TVLine exclusively revealed that The Jetsons appear set to return to screens in the not too distant future. Warner Bros. has not officially commented on the validity of this story. However, TVLine's sources have claimed that Gary Janetti (Family Guy) and Robert Zemeckis (Back to the Future) have been brought on as Executive Producers. It does appear that in the coming weeks Warner Bros. will begin shopping the show to broadcast and cable networks.
The Jetsons live action TV show will be developed in addition to the already announced animated feature film. The original series was set in the year 2062 which was 100 years into the future from the original air date. The new series would also take the same leap forward in time. If the series were to be picked up, the date could be somewhere around 2118 this time around.
The series centered on the Jetsons family in Orbit City. The father, George Jetson, worked at Spacely's Sprockets and was married to Jane. Together they have a daughter named Judy and a son named Elroy. Not to be left out is their robot maid Rosie and of course the family pet Astro. We, the viewer, follow this family through their work, school and home life.
What do you think of this possibly new show? Should The Jetsons be revived? Can the show work in live-action? Let us know your thoughts in the comments below.