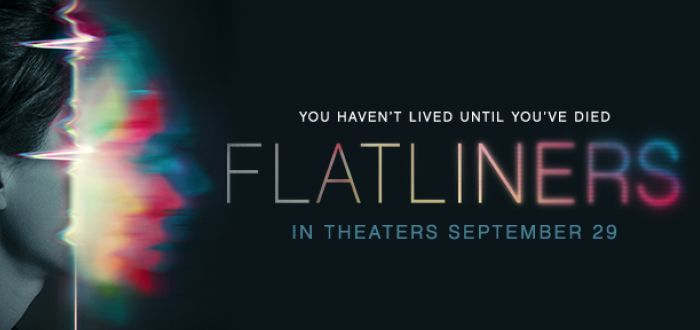 I've always considered the original Flatliners one of those quintessential films of the 90s. It has a great cast (Kiefer Sutherland, Julia Roberts, Kevin Bacon and Oliver Pratt among others) and Joel Schumacher directed it. I wasn't sure about this 'remake' but it's looking well.
The premise of this new film is the same; a group of medical students experiment with near-death experiences and weird shit happens to them. The cast is as cool and trendy as the original as well; we have Ellen Page, Diego Luna and Nina Dobrev. But things feel different here.
Flatliners has a release date of September 29 (though as usual that might change over here). Niels Arden Oplev, who directed the original Girl with the Dragon Tattoo, is helming it. And apparently, this film is more of a sequel than a remake!
A year ago Kiefer Sutherland said he had a role in this film. He's the only cast member from the original movie to appear in this one. And he's also gone on record saying that his character is the same character from the original, making this film a sequel. Solely for that, I'll be watching this film!
Angry Spaniard, adoptive Irishman. Writer, reader, tea drinker and video game player/designer.