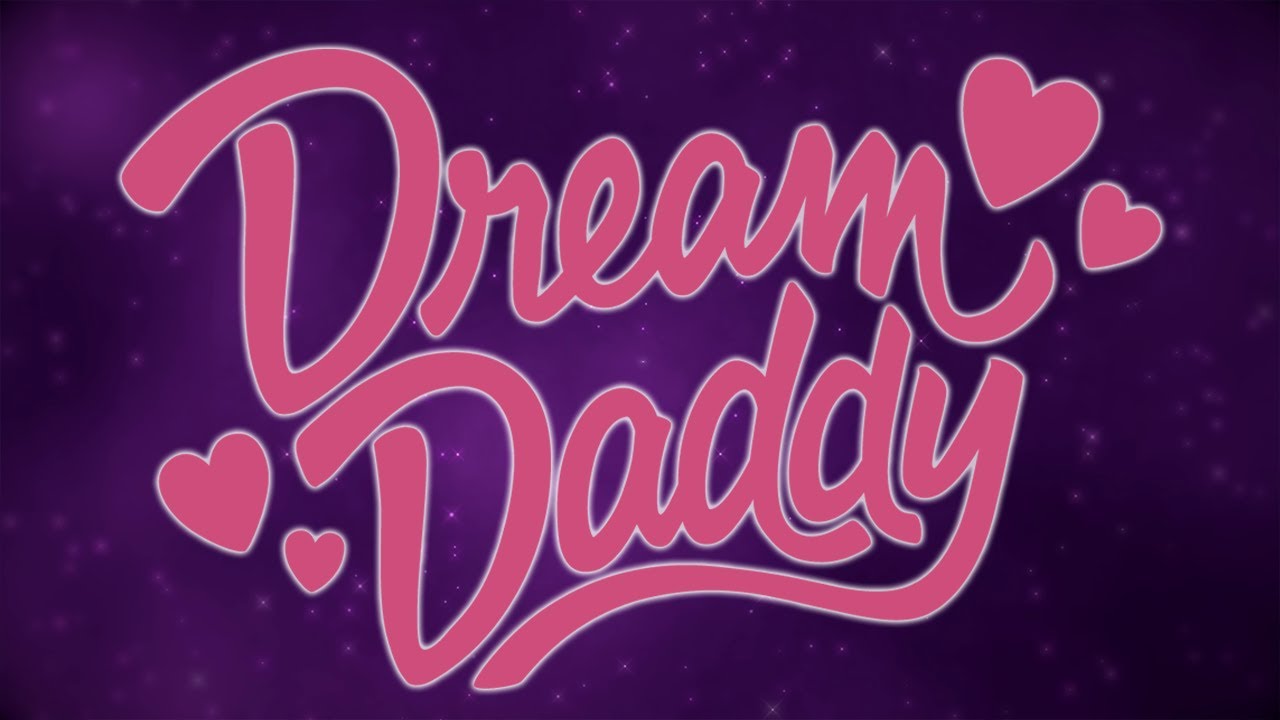 Drop Dad Gorgeous | Dream Daddy – Style Saturday
Well! It finally arrived. After what felt like an endless amount of time (when it reality it was barely a month), Dream Daddy: A Dad Dating Simulator was released on Steam this week. And where there are hot single dads in your area, there are even hotter looks. So for this Style Saturday, we're gonna look Drop Dad Gorgeous!
Firstly, if you have no clue what I'm talking about, you should definitely check out the trailer for the game below. Hopefully it will answer some of your questions or check out Declan's coverage!
From the beginning, I knew my first romance would have to be the mysterious bad boy, Robert. Who could resist that leather jacket (and the fact that Dan Avidan provides his voice)? So this week's Dad look is going to the baddest Dad of Maple Bay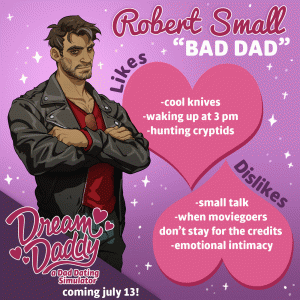 A simple enough look that still makes a statement.
Jacket – 39.99 | Top – 9.99 | Jeans – 19.99 | Sunglasses – 6.99
Robert is pretty badass but he only dreams that he could compare to the biggest punk in Maple Bay: Amanda.
If I had her style at that age, I'd never stop taking photos of myself!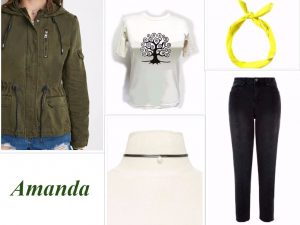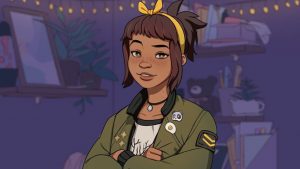 Jacket – 39 | Top – 22.30 | Jeans – 15 | Choker – 4 | Bandana – 3
Or maybe you can't choose between all the dads, you just want everyone to know how much you love the game! Well lucky for you, there is official merch on sale! Here are two of my favourites: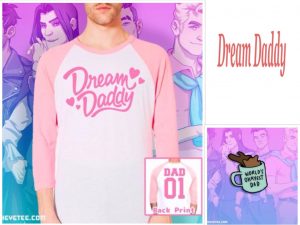 Who wouldn't want to proudly present that they are the world's okayest dad? This shirt, pin and loads of other cool merch is available over at the Dream Daddy Yetee Store.
Which Dream Daddy is your style crush? Let us know in the comments! Also be sure to check out the game, available now on Steam!