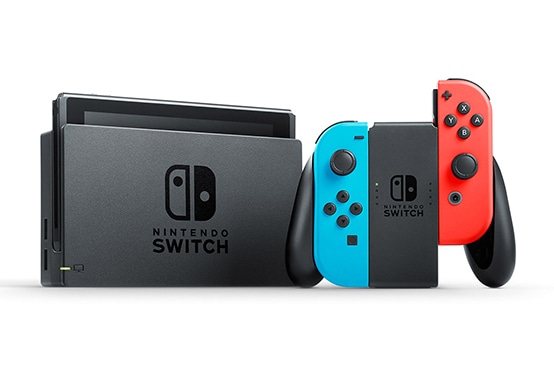 Demand For Switch Surpasses Nintendo's Worldwide Estimates
On Friday, UK gaming retailer GAME reported that they have revised down their sales outlook for 2017, and cited one of gaming's hottest new items as the reason.
GAME are citing a "lower than expected" supply of the Nintendo Switch as a major factor in the revision of their sales numbers. GAME stated that they had been forecasting "an overall positive sales performance in the second half of the year" but that this was "dependent on stock availability of the Nintendo Switch".
This shortage in Switch stock is coming at a bad time for GAME as they also reported "continued softness" in the sale of Playstation and Xbox products. This consumer shift towards Nintendo, and away from Sony and Microsoft, shows that the Switch has become a real hot ticket item for gamers.
Speaking to video game business website MCV, Nintendo UK stated that the company will be increasing production of the hybrid handheld console in the second half of 2017.
Nintendo UK then went on to state that worldwide consumer demand for the Switch had far exceeded the company's original projections. These conservative sales estimates are the reasons for the shortage in Switch stock.
Nintendo UK gave the following official statement on the matter:
"For Nintendo Switch, our initial plan for the fiscal year ended March 2017 was to ship two million units by the end of March, but we increased production which resulted in shipping 2.74 million units globally.
"For products like Nintendo Switch, it takes time to procure parts and run production, so we perform demand estimates far in advance of launch. Actual demand following the launch of these products surpassed our estimates globally.
"To take advantage of this favourable momentum, we will continue to bolster our manufacturing facilities and strive to increase production in preparation for the Christmas period, which has been factored into our forecast of shipping 10 million units globally by the end of this fiscal year."
It will be interesting to see if Nintendo delivers on their intention to increase worldwide stock of the Switch, as you have to believe, a continued shortage could damage the systems consumer popularity.