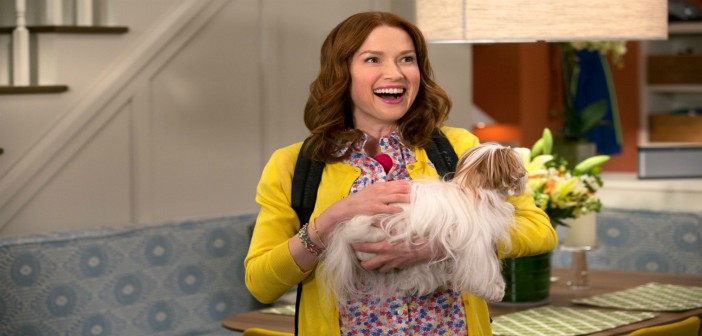 Netflix has been ruthlessly cancelling several fan-favourite series from their site that past month. We don't know which shows are safe. But one show we can count on returning is the much loved unbreakable Kimmy Schmidt. Netflix confirmed its return for a fourth season, only one month after season three released. The new season will arrive sometime in 2018.
The news broke on the Kimmy Schmidt Twitter page.
Whoop there it is! #UnbreakableKimmySchmidt Season 4 is coming to @netflix . 🙌 🌈 🎉 ✨ pic.twitter.com/cPidqr3u5L

— Kimmy Schmidt (@KimmySchmidt) June 13, 2017
The series, created by Tina Fey and Robert Carlock, stars Ellie Kemper as Kimmy Schmidt. It has been streaming on Netflix since its second season, after NBC sold the rights to the streaming site after its first season.
Season three of Unbreakable Kimmy Schmidt is currently available in full to stream.
Relieved to hear the news? Let us know in the comments below!
Doing a little of this, a little of that. If you see me holding a camera, run!