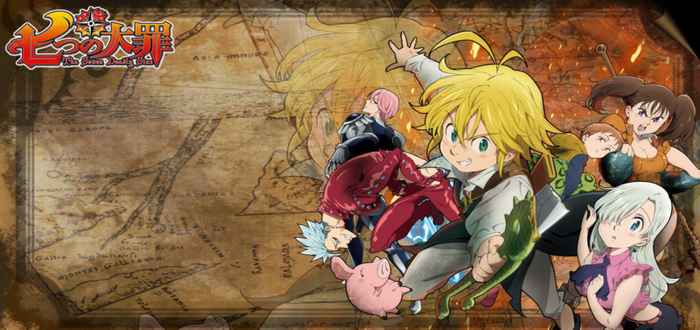 Seven Deadly Sins Manga Gets Action Game For PS4
Fans of the Seven Deadly Sins manga and anime will be happy to hear this news; Kodansha's Weekly Shōnen Magazine will reveal on Wednesday that an action game inspired by the series is in the works. It will be called Nanatsu no Taizai: Britannia no Tabibito (The Seven Deadly Sins: The Britannian Traveler). Bandai Namco Entertainment will be helming the development of the game.
Not the first game to come from the very popular manga and anime series, Nakabab Suzuki's manga also inspired the Nanatsu no Taizai: Pocket no Naka no Kishidan smartphone game. Also the Nanatsu no Taizai: Unjust Sin 3DS game from 2015.
For anyone whose interest has been sparked by this news, you can read the manga over on Crunchyroll (they post new chapters as they become available in Japan)  Netflix subscribers are lucky enough to watch the anime in both Japanese and English, so have at it while it's available!