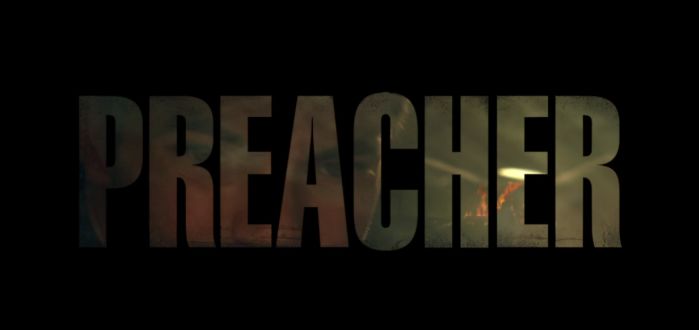 Preacher S02E01 'On The Road' Review
Shortly after I became a writer for The Arcade, a little over a year ago, I began reviewing season one of Preacher. I was afraid, partly because it was early days writing here, but also because of my many feelings about Preacher.
While this TV show is different in many ways, the spirit is the same, but I still wanted the road trip element from the comics. All in all the road trip was an excuse for Garth Ennis and Steve Dillon to explore how they saw America. It looks like we'll have plenty of that this season, and it's great.
THE SEARCH FOR GOD: DAY ONE
This season starts immediately after the previous one finished. With our Unholy Trinity on a road trip to find God. It feels like it was yesterday when we saw them last. Annville is behind them now, every now and then there are reports about the city having blown up but none of them stay long enough to hear them, or seem to care.
Anyway, back to the beginning. This scene made me realise how much I've missed this show. I have Funko Pops of Jesse, Tulip and Arseface staring at me, but it's not the same thing. But they're back now! And in true Preacher fashion, it goes off the rails. Having a conversation about foreskins in face cream (yuck) leading to a car chase with the strangest choice of song I have ever seen (at least until Baby Driver gets released) and concluding with a massacre by the Saint of Killers is something Preacher can only do.
It's such a cool scene to begin an episode. Especially because the car chase looks different, and there's noise and scratches as if it were a film from the 70s. It has you going from "Ah, this looks neat" to "Holy shit! That guy got half his head blown off!"
"Are you kids high right now?"
Jesse's quest takes him to Mike, who is a very unconventional preacher. Even more unconventional than Jesse.
I forgot to keep tabs on casting announcements, so I was surprised to see Glenn Morshower in the show. He's been one of my favourite character actors ever since I saw him on 24 many year ago. His character is interesting, even if we see very little about him.
But the interesting thing is the story, Mike married Jesse's parents and we finally hear something about Jesse's mother and her family. I just hope the L'Angelles appear this season. Especially since when Jesse reminisces about them you see the chest in the aquarium open, and that chest is significant in the comics.
Mike points them towards a strip club owner who claims to have seen God. Apparently God likes jazz, who would've known? And even if Tulip and Jesse finally make amends, things get sour immediately after that.
"Preacher?"
The episode also shows us one of the threats this season. The Saint of Killers on the loose.
On the initial shootout we only see a small glimpse of him, but there's plenty of him in this episode. Always several steps behind, because he walks, but hot on their trail. Those scenes are great. Graham McTavish has a hell of a stage presence, even more than in season 1. In true Man with No Name fashion, he barely speaks. He must speak about 20 words in this episode, and plenty of those are just the word "Preacher." But then again, he doesn't need to say much. He just goes around killing whatever he finds on his path. And he never misses when he shoots, so I wonder what will happen if he uses that sword he carries.
And he finally gets referred to as the Saint of Killers. It was about time! True that those words weren't spoken, and they were shown in big-ass captions (this show loves its big-ass captions) but it's still stunning. This episode finished with a cliffhanger that bothered me, but thankfully episode two is available right now on Prime Video! And that means I have yet another excuse to keep paying for the site.
That's all I have to say for this review. Other than it finishes with this dedication to Steve Dillon and I felt it was only fair to extend that to this review.
What did you think? Let me know in the comments!
Angry Spaniard, adoptive Irishman. Writer, reader, tea drinker and video game player/designer.