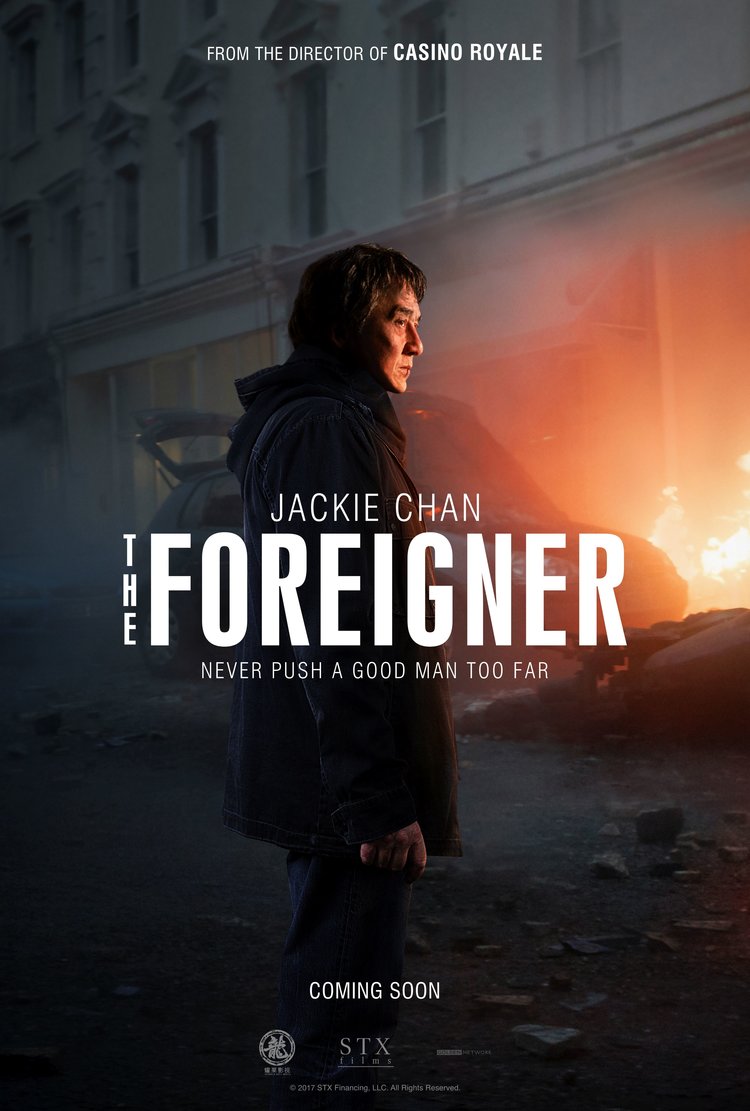 Jackie Chan is going to fight the IRA. That is a combination of words I never thought I'd type, but it's true. Chan plays Ngoc Minh Quan, a restaurant owner who loses his daughter in a bomb attack. He tries to grease a few palms at the Metropolitan Police for the identity of the bombers without success. He then approaches Liam Hennesy (Pierce Brosnan), Deputy First Minister of Northern Ireland. This is where it gets a bit controversial. Brosnan looks suspiciously like a certain real-life head of an Irish political party in this role. In fact, this resemblance was acknowledged at least once.
Despite Hennesy's denial of involvement, Quan reckons the politician knows more than he is saying. Unluckily for Hennesy, Quan is special forces veteran and declares a one-man war against the politician. Using tactics such as car bombs and hidden guns, Quan intimidates Hennesy into giving the truth. The film is interesting for a number of reasons. Firstly, it is noticeably darker than Chan's previous work. The Hong-Kong born actor generally appears in action-comedies which embrace the outlandish elements of martial arts. In this case, perhaps owing to Chan's age, his performance is notably more serious. The closest comparison I can think of is Liam Neeson in Taken. Chan is semi-retired from the action genre as the stunts were becoming too difficult. Nevertheless, the trailer features some innovative fight scenes, including one on a suburban rooftop
Secondly, the film taps into a very real life situation, drawing on paramilitary actions which affect the North to this day. I can't really judge until I see the movie, but the plot seems rather tone-deaf about the state of Irish politics. For one thing, having the antagonist 'proud of his IRA roots' despite his participation in government doesn't seem accurate to the person he is based on. The film also features acts of terror occurring in London, which is a bit close to comfort for obvious reasons. In fact a stunt explosion for this film shocked Londoners into thinking a terror attack was occurring in February.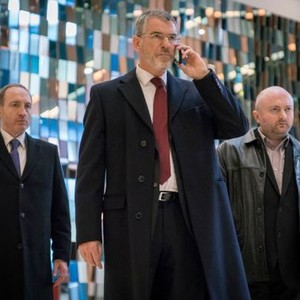 Despite appearing more drama oriented than previous Chan blockbusters, the film features an excellent cast and crew. The Foreigner brings Brosnan and director Martin Campbell together for the first time since Goldeneye. The cast also includes Michael McElhatton (Roose Bolton) and David Pearse (Grabbers. The Guard.) At this point, I'm curious to see if any of the supporting actors will be using martial arts. The trailer shows Chan and McElhatton fighting, but the latter has a gun so it's unclear. If I'm being honest, I really want to see Brosnan go full Karate Kid against Chan. For all those who want see this, hopefully our day will come!
The Foreigner will hit theaters on October 13, 2017.