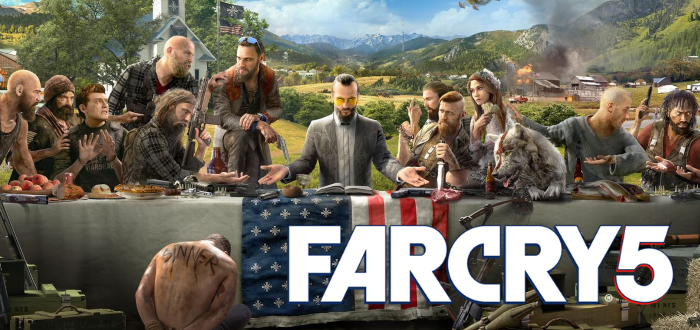 Far Cry 5 Announcement Trailer And Details Released
Ubisoft have released the announcement trailer for Far Cry 5. Prepare for hype.
The game is set in America for the first time in the fictional Hope County in Montana. It is home to a fanatical doomsday cult known as The Project at Eden's Gate that is threatening the community's freedom. Cult leader and main antagonist of Far Cry 5 is Joseph Seed and the Heralds. This sparks the fight back of resistance members that will try to liberate the besieged community.
As ever, Far Cry's new location is an expansive world. It'll be wild and it'll get weird, but as long as you keep your wits about you, the residents of Hope County can rest assured knowing you're their beacon of hope. There will be a number of ways to traverse the environment, including cars and planes. You'll use a range of weapons to team up with the resistance to defeat The Project. Another tidbit is you can play the whole game in co-op and the character you play as is fully customisable. Win!
You can pre-order the Standard, Deluxe, Gold or Steelbook Gold Editionss of the game. Join the Resistance on February 27 2018 with Far Cry 5. Available on PlayStation 4 system, Xbox One, and PC. For more information, check out the Far Cry website.