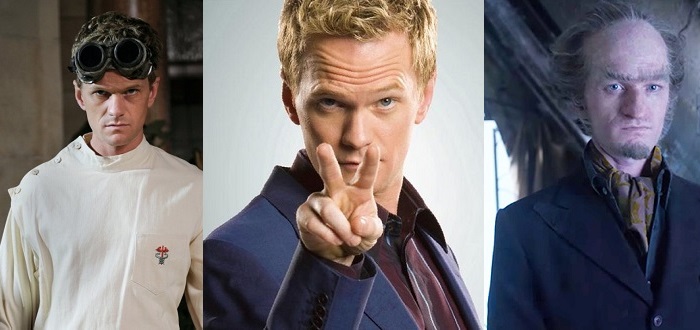 Ray's 5 Favourite Neil Patrick Harris Roles
The month of June is known as Pride Month due to the events that took place at the Stonewall Inn in 1969. As a contribution to the celebration of Pride Month here at The Arcade, I have decided to focus on one of my favourite LGBT actors. I have a long list of LGBT actors I love, but in the end it came down to choosing between John Barrowman and the man I chose, Neil Patrick Harris aka NPH.
NPH has been a favourite of mine for a long time, and so I have a few of my favourite roles listed here for you. From television, to movies and even a stage honourable mention, Neil has really done it all. Without further ado, here is my list:
Doogie Howser, M.D.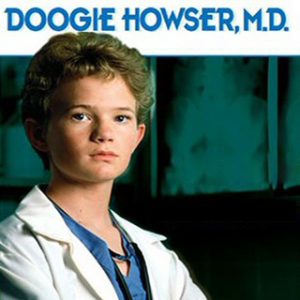 This was the first role I had ever seen NPH in, so it makes sense that I would put this as the first one on my list. Doogie Howser, M.D. had Neil portraying the titular character, a child prodigy who at the age of 16 is a fully licensed medical doctor. As with many prodigy's, he has other issues he must contend with. Things like meeting a girl, hanging out with his best friend (Max Casella) and just trying to enjoy his life. Trying to be as normal a teenager as possible, all the while he's saving lives at a hospital.
The opening credits of the show list many of his accomplishments, and signified to me, that it was time to enjoy the next half hour of television. This show also led my parents to affectionately referring to me as Doogie, because I was so good in school. I am no genius, but I was definitely the first, and sadly would be the only, child in my family to graduate high school. So Doogie Howser, M.D. always holds a special place in the annals of television for me. NPH helped to make that happen.
Starship Troopers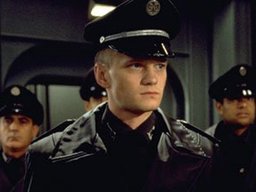 In his mid-twenties, Neil Patrick Harris had a small role in a sci-fi film that has lived on in infamy. Starship Troopers is one of those cheesy sci-fi films that are so bad, they're good. It's one of those movies that if it comes on the telly, you must sit there and watch it. NPH had a small role in this particular movie, and even though it was small, he was still brilliant.
Neil portrays Carl Jenkins, a psychic and scientist who excels at pretty much anything he does. He quickly rises to the rank of General and even a minister of the Ministry of Paranormal Welfare of the Military Intelligence. He is a celebrity, sinister and a popular man of the United Citizen Federation. Bottom line, he's kind of a jerk.
Dr. Horrible's Sing-Along Blog
This one is probably my second favourite role of NPH's of all time. Dr. Horrible's Sing-Along Blog was a product of the famous writers strike back in 2007. It was a web-series that took place over three acts. Joss Whedon, Jed Whedon, Maurissa Tancharoen and Zack Whedon wrote the script and music for this web-series. Neil of course played the titular character here and was able to show off some of his musical background and ability.
I have re-watched this short series several times, the music is brilliant and once again Neil shines in it. His co-stars, Nathan Fillion and Felicia Day are also amazing, but this is about Neil and not them at this time. Dr. Horrible is trying to join the Evil League of Evil, but has to prove he deserves it. From start to finish, you cannot help but be entertained. One of my favourite songs is called 'My Eyes', check it out:
A Series of Unfortunate Events
One of the newest roles that Neil Patrick Harris has taken on is that of Count Olaf in the Netflix series A Series of Unfortunate Events. When this was announced, I really thought this was almost perfect casting. NPH is someone I always want to see on my television screen. Thanks to Netflix, I can now pretty much watch him any time I want.
Not only does Neil play Count Olaf in this show, but thanks to Count Olaf also being an actor, Neil gets to really show off his acting chops. I will pretty much watch anything he stars in, and this series has turned into a brilliant one to watch. I am eagerly anticipating the second season of A Series of Unfortunate Events. Even just to see what ideas Count Olaf comes up with, and by extension what NPH can do.
How I Met Your Mother
Perhaps saving the best, or at least my favourite for last, the role of Barney Stinson on How I Met Your Mother. While Neil Patrick Harris is not truly the star of the show, he steals the show on many occasions. I also found it such a wonderfully ironic role for NPH. As many people found out in 2006, Neil made the very personal decision to publicly come out as gay. On the show, Barney is a complete and total ladies man.
NPH really out does himself in the role of Barney, and for me is one of the main reasons I enjoyed the show so much. Not only does Barney live his life in his own unique way, but the show allowed Neil to really branch out. From a musical episode, to an episode that paid homage to Doogie Howser, M.D. and even the casting of Neil's partner, David Burtka.
How I Met Your Mother is one of those shows that comes along that really make you appreciate an actor in a new and exciting way. That is how this show made me feel about Neil Patrick Harris. Other than his quotes about the night being LEGEN… wait for it …hope you're not lactose intolerant.. DARY, I loved when Barney accepted weird challenges.
Honourable Mention
Neil Patrick Harris is also known for many stage performances including Hedwig and the Angry Inch and the only one I have ever seen, Steven Sondheim's Company. His role in Company is a musical one, and I really enjoyed his turn as Robert. This leads me to one of my all time favourite moments of television. Hugh Jackman and Neil singing a duet during the 2011 Tony Awards.
What are your favourite Neil Patrick Harris roles? Do you agree with my choices? Which ones would you change? Let us know in the comments below.