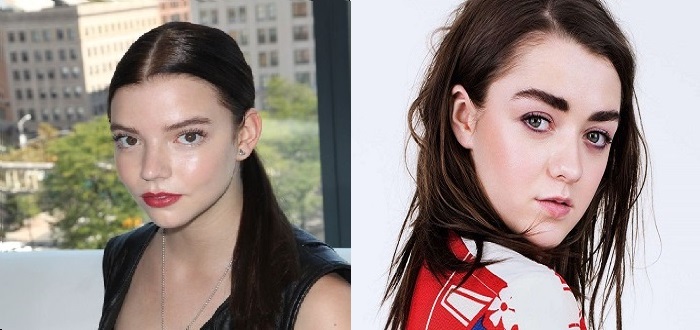 X-Men: New Mutants Officially Begins Casting
The X-Men franchise continues to grow at Fox. One of the newest entrants in the franchise is the upcoming New Mutants. The movie will be directed by Josh Boone (The Fault in Our Stars) based on a script by both Boone and Knate Gwaltney. The casting process has now begun on the film as well.
After many rumours and much speculation, The Hollywood Reporter is now confirming that Maisie Williams (Game of Thrones) and Anya Taylor-Joy (The Witch) have officially signed on to the project. Maisie will be playing the role of Wolfsbane, a girl struggling to reconcile her religious beliefs with her power to turn into a wolf. Anya will be playing the role of Magik, a girl who has learned sorcery and uses teleportation discs to travel.

Josh Boone had been advocating for these actors for over a year now. Having cast the actors he wanted can only make his job going forward a little bit easier. New Mutants is also going to include the characters of Native American Danielle Moonstar, Brazilian ladies man Sunspot, a Kentuckian code-named Cannonball and an alien named Warlock.
Fox has already scheduled New Mutants for release on April 13, 2018 in the USA. The movie has been in development for some time, but was only given the green light earlier this year. Production is expected to begin in early July. The studio is also making serious efforts to find ethnically appropriate actors.
Ever since the rumours began that Maisie Williams would be playing Wolfsbane in a New Mutants movie, I was hoping it would happen. Things now seem much more official and I am even more exited about this movie now. Maisie and Anya are two actors just coming into their own. Both have had wonderful roles so far in their young careers, and things are only looking up from here.
What do you think of this official casting announcement? Who else do you think will be joining the cast? Will we see anyone from previous X-Men films? Let us know in the comments below.