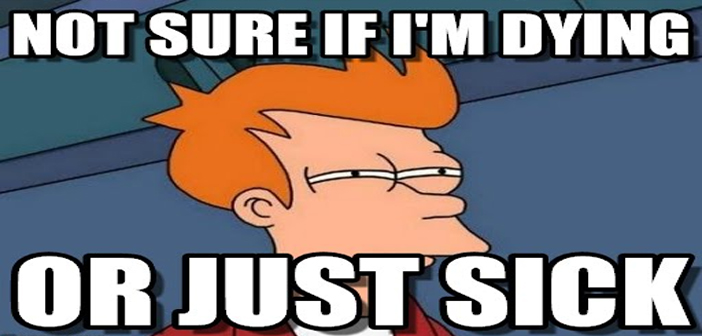 Whachu Doin' This Week… Lauren?
Well, I had plenty of plans this week, but unfortunately due to a bad virus and doctor's orders, I can no longer go out for the rest of the week and have to stay in and get myself better before I can do anything. So this week is going to be a week of watching tv shows, writing, cosplay stuff and promoting my friends online for Free Comic Book Day!
Friday
Friday is going to be spent laid out on my couch for more bed rest while I let these meds kick my viruses ass! But I'm going to be doing a bit of catching up on tv shows and watching a few films while I do nothing else really. But what are you going to be watching Lauren? I hear you ask. Well, I'm going to be watching The Handmaid's Tale for one thing.
It's based off the book of the same name by Margaret Atwood and so far it has me absolutely gripped. It has some differences from the book, of course, one from the third episode had me so shocked and appalled that I almost burst into tears at the sight. It's a thought provoking tale, one set in a dystopian world called Gilead where women who are fertile have become handmaids to high ranking men and their infertile wives.
It's a story that had me shaking while reading it, and to be honest, the tv show is having the same effect. I cannot recommend it enough! As for films, well I'm currently working my way through the Alien anthology seeing as how Alien: Covenant is being released soon, I thought it would be best to re-watch all of the Alien films, even if one or two just aren't as impressive as the first or second film.
Saturday
Saturday is Free Comic Book Day and I was meant to be going out to Dublin City Comics in cosplay in order to promote the day and how fantastic it is to promote comics and getting out to your local comic stores!
While I can't make it out to the shop, I can assure you that there will be great fun going on down at Dublin City Comics on the day, from free comics to cosplayers getting pictures taken and even a fun Marvel Vs Capcom tournament going on at the Woolshed! So if I were you, I'd be getting myself down to the shop on Saturday to have some fun and celebrate comics in their glory.
Sunday
I'm going to take Sunday as my cosplay day! I've got a lot to do when it comes to my Lara Croft cosplay which I'm wearing to MCM in London
at the end of May. So on Sunday I'm going to lay out some towels and take my pants and string tops which I wear for Lara and they're going to be weathered with sandpaper and Mehron's Specialty Powder, which is basically fake dirt that will make it look like I've been raiding through various tombs for weeks on end. I've also got to style my wig for Lara which I got from Wig Is Fashion. I decided on a lace front which already has a slight fringe on either side and that can easily be style with a razor comb in order to get Lara's look before I pull everything back into a ponytail. It may take a few attempts, but I'm excited to do the whole thing. If I'm feeling up to it, I may even do a makeup test with my bruise wheel from Kryolan. It's perfect for making me look like I've gone toe to toe with some mercenaries who want whatever Lara has found in the tomb she's just raided. Yes, I can't wait to do this whole cosplay!
What're you guys up to this weekend? Let us know in the comments!