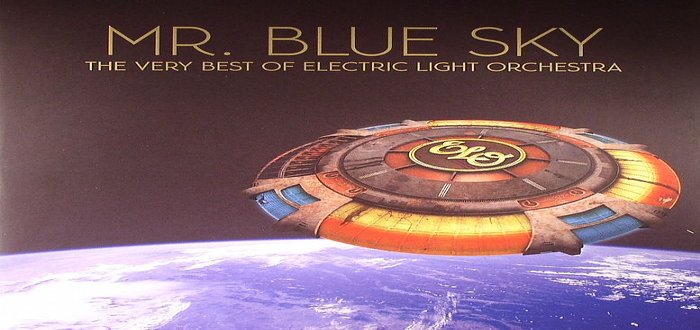 'Mr. Blue Sky' – Electric Light Orchestra – Track Of The Day
Morning! Today's forecast calls for blue skies.
Hopefully by now most of you will have gotten the chance to check out the incredible Guardians of the Galaxy Vol.2. A ballistic space adventure every inch worthy of its predecessor, and don't just take my word for it because Lauren gave a detailed account of how great it is. It's rare that a film can not only fulfil all my expectations, but blast well beyond them. All I really wanted was a couple of 'I am Groot' lines and Drax to laugh really hard at stuff, but James Gunn delivered big time with some great character moments and a story worth being invested in.
Of course that would likely be for naught if the soundtrack was lacking, as Peter Quill's adventures with his patchwork band have become synonymous with great music, and Volume 2 doesn't disappoint. Today's Track of the Day features one of my favourites from Awesome Mix Vol. 2, Electric Light Orchestra's 'Mr. Blue Sky'. Chances are you're familiar with this cheerful classic, and it's one I've often thrown on when things turn a bit sour, but I'll take this opportunity to remind you of its beautiful brilliance. Infectiously optimistic and plain fun – what's not to love?