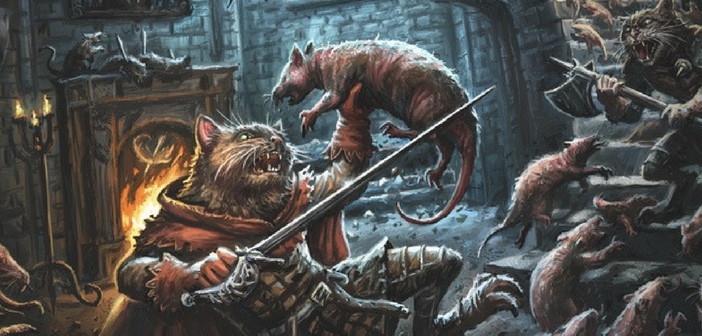 Monarchies Of Mau Tabletop RPG From Pugmire Creators
Tabletop Cats
Cast your mind back to a news story we covered on TheArcade.ie last year when we brought you Pugmire! Game designers Pugsteady are partnering with Onyx Game Publishing to bring a companion game to their four legged tabletop rpg series, the Monarchies of Mau.
"We're running this Kickstarter so we can make the best version of Monarchies of Mau that we can, adding more art and writing to make this a complete and amazing product. If funded, we will produce a full-color 7 x 10 hardcover book (about the size of a graphic novel), with around 200+ pages.
"One of the highlights of the Monarchies of Mau game include this evocative, mysterious, and family-friendly setting…"
Pugmire received a lot of praise from fans and critics around the world so we're eager to see where the team will take their new feline additions.
The Kickstarter is live now and has already hit it's target. You can still however get behind the project and show your support for the team. If you're tight for monies but fancy taking a stab at the game, a $20 backing will earn you a digital copy of the game, all you need to start your furry adventure.
You can see the Kickstarter and all it offers right here!
Editor-in-Chief, part-time super villain and hoarder of cats. If you can't find me writing, I'm probably in the kitchen!