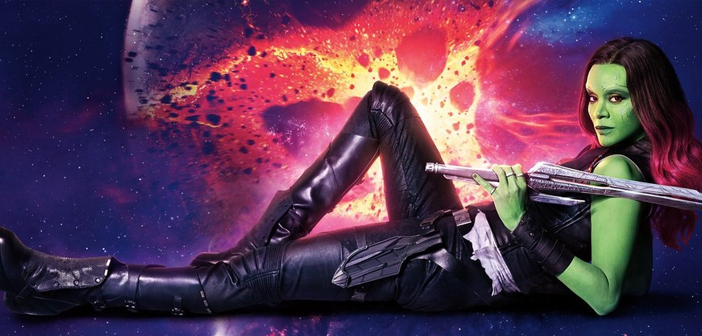 When it comes to Guardians of the Galaxy Vol 1 and Vol 2, one of the main things that everyone comes away with is a love for the variety of characters we're introduced to. For me, I walked away in love with Gamora and everything she stood for, how strong she was and how fantastic of a role model she was.
Thankfully when it comes to James Gunn and the female characters we've come to love, Gunn knows what he's doing. Gunn himself has hinted that Gamora will have a much more powerful, dominant and important role in Guardians of the Galaxy Vol 3 which Gunn has already started writing.
Gunn has stated that he's already started writing the third film and has been having various conversations with Chris Pratt and Zoe Saldana, with some intense discussions going on with Saldana regarding Gamora.
Green with Envy
As we know, Vol 3 will take place after Avengers: Infinity War, therefore we can only theorize as to why Gamora's role will be important, possibly having to do with Thanos as she is one of his daughters, along with Nebula.
For me, Gamora and Nebula's relationship was one of the best things about Vol 2 and if that continues into Avengers: Infinity War and GOTG Vol 3 and even ties to Thanos' downfall or his escape, then even better for the audience.
Until the film is released a few years from now, we'll just have to theorize on what Gamora's role will be. At least we don't have long to wait until we see Avengers: Infinity War and get another dose of that amazing green skinned assassin.